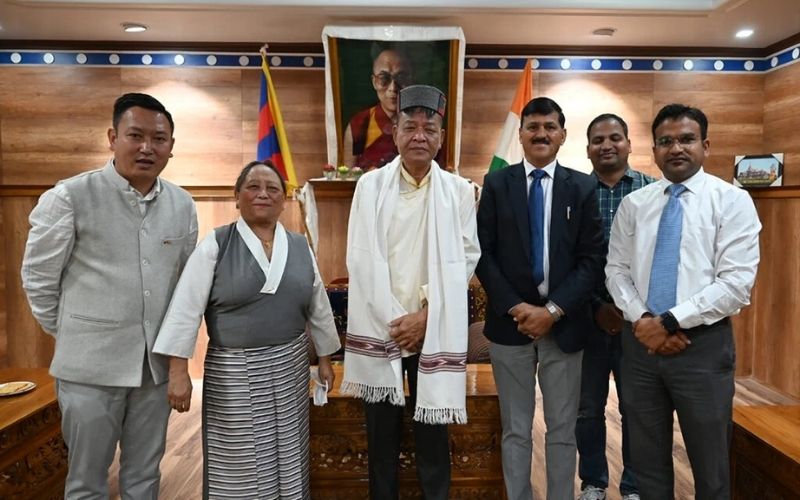 CTA Hosts Senior Indian Officials of the Kangra District
Dharamshala: Kangra District senior officials including DC Dr. Nipun Jindal, SP Dr. Kushal Chand Sharma, ADC Rahul Kumar, ADM RohitRathour and AC to DC Dr. Madan Kumar, visited the Central Tibetan Administration here in Dharamshala today on April 4, 2022, accompanied by their wives and Tibetan Settlement Officer KungaTsering.
They had earlier met His Holiness the Dalai Lama in Tsuglakhang in the morning.
The delegation was hosted by the Kashag Secretariat and also met SikyongPenpaTsering, and visited the Tibetan Parliament Secretariat, the Tibet Museum and the Library of Tibetan Works and Archives (LTWA).
(Information supplied by Tibet.net)
By Team TRC