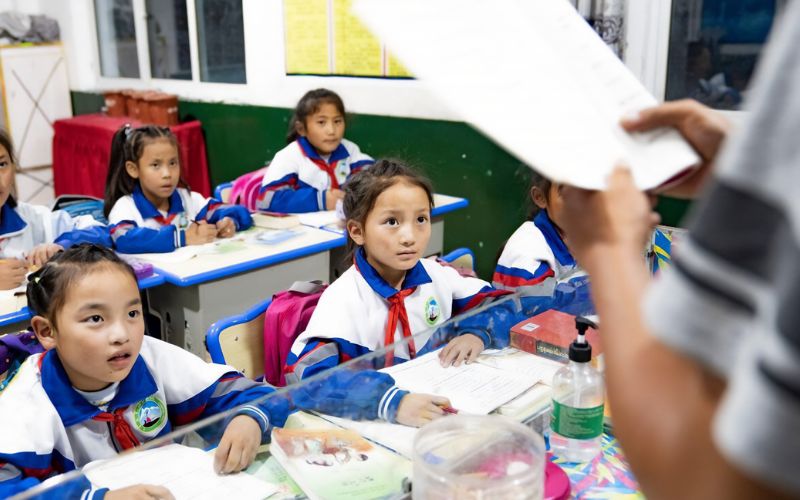 Czech Senate Expresses Concern Over Forced Assimilation and Interference in Tibet by China
The Senate of the Czech Republic has adopted a resolution expressing "deep concern" over China's forced assimilation of Tibetan children and continuous interference with religious freedom in Tibet. The resolution, adopted by the Senate Committee on Education, Science, Culture, Human Rights, and Petitions, emphasizes the need for China to halt its practices and allow Tibetan children to receive education in their native language, along with access to Tibetan culture and traditions.
The resolution echoes the findings of United Nations experts, highlighting the systematic separation of Tibetan children from their families and their placement in residential schools in Tibet. The Senate committee strongly urges China to put an end to the use of forced residential schools and stresses the importance of preserving Tibetan language, culture, and traditions within the education system.
Additionally, the resolution strongly objects to the Chinese government's interference in the centuries-old Tibetan Buddhist practice of reincarnation, particularly concerning the reincarnation of His Holiness the 14th Dalai Lama. The committee condemns China's influence over the religious practice of reincarnation as a serious violation of the Tibetan people's freedom of religion and belief.
As a response to the concerns expressed in the resolution, the government of the Czech Republic has been advised to raise awareness about the deteriorating situation in Tibet during its bilateral and multilateral engagements with China. The Czech Republic is urged to demand an immediate cessation of residential schools in Tibet and the preservation of the Tibetan Buddhist religious tradition of reincarnation.
The committee has instructed the Chairman to transmit the adopted resolution to the president of the senate, the Prime Minister of the Czech Republic, and the Minister of Foreign Affairs of the Czech Republic, reinforcing the significance and urgency of the matter.
Representative Thinlay Chukki of the Tibet Bureau-Geneva expressed gratitude to the committee, particularly Vice-Chairman Hon'ble Premysl Rabas, for tabling the resolution. During her recent meeting with the Senator, the resolution was discussed, reaffirming the Czech Republic's unwavering solidarity and support for the Tibetan people. Representative Thinlay hopes that this resolution will lead to concrete parliamentary actions in the Czech Parliament concerning these critical issues.
Edited and collated by Team TRC