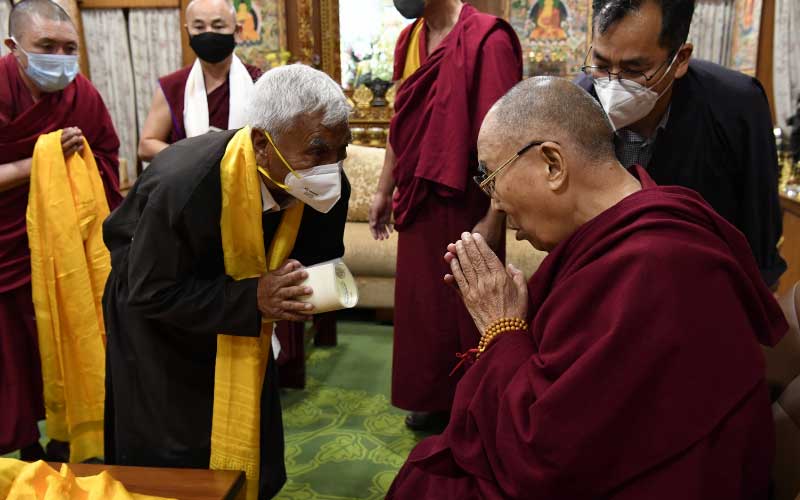 Dalai Lama to visit Ladakh between July and August
Dharamsala: His Holiness the 14th Dalai Lama granted audience to Thiksay Rinpoche and former Parliamentarian Thupten Tsewang at his residence here on 18 April 2022. At the meeting, His Holiness has agreed to visit Ladakh in July or August. The two received a special audience from Dalai Lama earlier today during which the request was made as per Thiksey Rinpoche.
Since the COVID-19 outbreak, Dalai Lama has only granted virtual and in-person audiences from his residence in Dharamshala.
Dalai Lama made his first public appearance on March 18, in about two years since the Covid pandemic hit the country. The 14th Dalai Lama delivered teachings from the Jataka Tales followed by the ceremony for generating Bodhichitta (semkye) at the main Tibetan temple, Tsuglakhang.
(Information supplied by Tibet.net)
By Team TRC