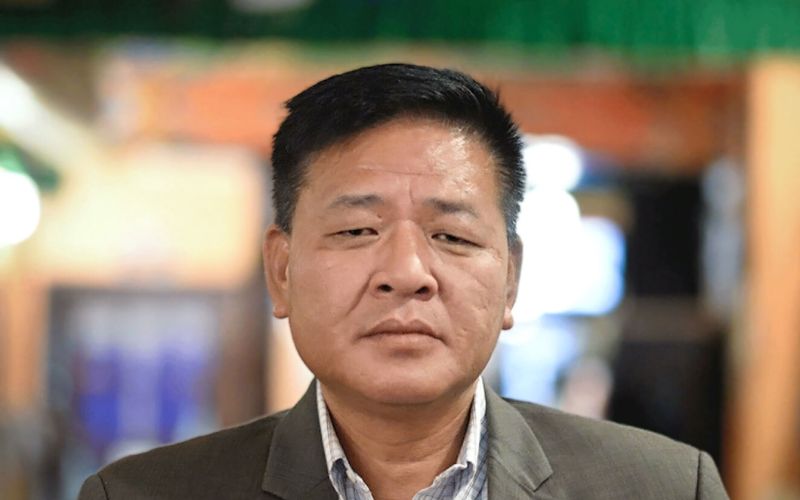 Decision concerning reincarnation of Dalai Lama rests with His Holiness and Tibetans : Sikyong
Washington DC : Sikyong Penpa Tsering of the Central Tibetan Administration addressed the 8th World Parliamentarians' Convention on Tibet on 22 June, underscoring various issues from Sino-Tibet dialogue to the reincarnation of His Holiness the Dalai Lama. Sikyong specifically pointed out the issue of His Holiness the Dalai Lama's reincarnation saying the responsibility and authority over His Holiness' reincarnation solely lie in the hands of His Holiness the Dalai Lama and the Tibetan people.
Sikyong stressed the continual of the conference to build correlations, share the best practices and network between parliaments to parliaments in order to create a common platform for all those who are supportive on resolving the Sino-Tibet conflict. Despite abundance of evidence established by the historians to proof Tibet as an autonomous country in the past, Sikyong recollected China's preconditioning of His Holiness the Dalai Lama to accept Tibet as a part of China since time immemorial.
With further updates on China's construction of mega dams on Tibet's rivers and its implications, he stressed that such activities, directly and indirectly, affect the livelihoods of downstream countries to whom China usually denies sharing its hydrological data.
8th WPCT also unanimously adopted unanimously adopted the Washington Declaration and Action Plan on 24 June 2022, the last day of the 8th WPCT. It also saw revival of the International Network of Parliamentarians on Tibet (INPat) after the Vote of Thanks speech by Deputy Speaker Dolma Tsering Teykhang.
By Team TRC