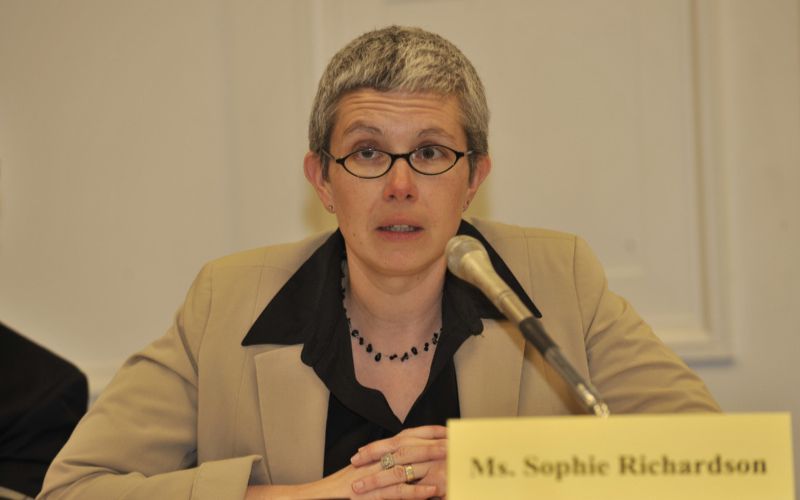 Democracies should be committed to pressing for an investigation into Chinese government crimes against humanity: Sophie Richardson
Congressional Executive Commission on China (CECC) held a hearing on two decades of Human Rights abuse and defense in China on December 13, 2022 with witnesses, Teng Biao, Hauser Human Rights Scholar, Hunter College & Pozen Visiting Professor, University of Chicago, Rana Siu Inboden, Senior Fellow, Robert S. Strauss Center for International Security and Law, University of Texas at Austin, Sophie Richardson, China Director, Human Rights Watch.
Sophie Ricardson testified at the hearing of CECC at 20, addressing the Chinese governments human rights record and its approach to the international human rights system.
She mentioned in her testimony that China routinely opposes efforts at the Human Rights Council to hold states responsible for even the gravest rights violations. When the Organisation of Islamic Cooperation and the European Union jointly presented a resolution to address Myanmar's international crimes against Rohingya Muslims in 2017, China called a vote and was one of only two countries to vote against.
In September 2022, China was one of only three states voting against a resolution to renew the mandate for a Special Rapporteur on Afghanistan; that initiative prevailed with the support of 29 member states. In November, China was one of only six countries to vote against the establishment of a Fact-Finding Mission on Iran in response to the recent protests.
She recommended that democracies should respond to the Chinese government's efforts to remake the international human rights system with ambition, principle, discipline, and resources. Democracies should form a coalition to protect the UN human rights system. This should include working together to leave no space across the UN human rights system uncontested—these are vacuuming that Beijing is highly skilled at filling.
Edited & Collated by Team TRC