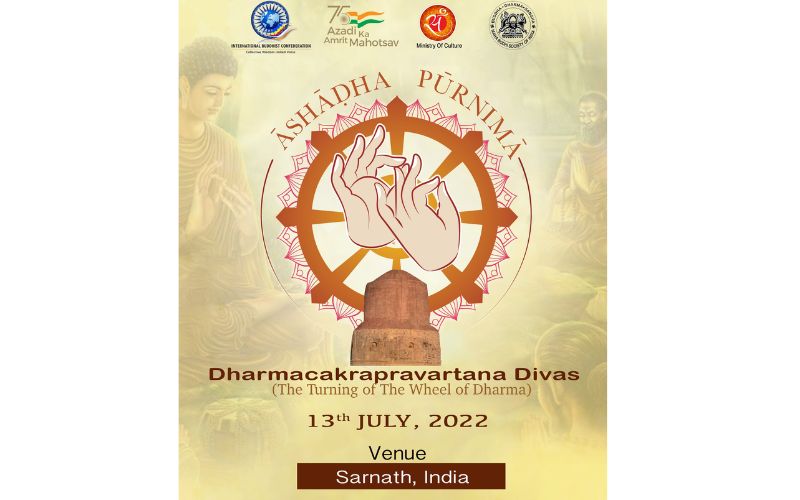 Dhammacakka Day 2022 celebrations by IBC on 13 July 2022 in Sarnath
Sarnath : The International Buddhist Confederation, New Delhi is organising Dhammacakka Day 2022 (The Turning of the Wheel of Dharma), Ä€shaḍha PÅ«rṇima on 13 July 2022 in Sarnath, U.P. (India). The Hon'ble President of India Shri Ramnath Kovind is likely to grace the occasion.
Dhammacakka Day 2022, Āshaḍha Pūrṇima is the second most important sacred day of observance for Buddhists after Vaishakha Buddha Pūrṇima. It commemorates Buddha's First Sermon or the First Turning of the Wheel of Dhamma, when he taught the Dhammacakka-pavattana Sutta (Pāli) or Dharmacakra pravartana Sūtra (Sanskrit).
Seven weeks after his Enlightenment, he gave this discourse to pañcavargiya - the first five ascetic disciples- at the 'Deer Park', Ṛṣipatana Mrigadāya in the current day Sarnath, which is in Varanasi. It is here that the Buddha taught the Four Noble Truths, the Eightfold Paths and the Middle Path: avoiding the two extremes, i.e., life of extreme indulgence and the life of extreme penance.
More details here.