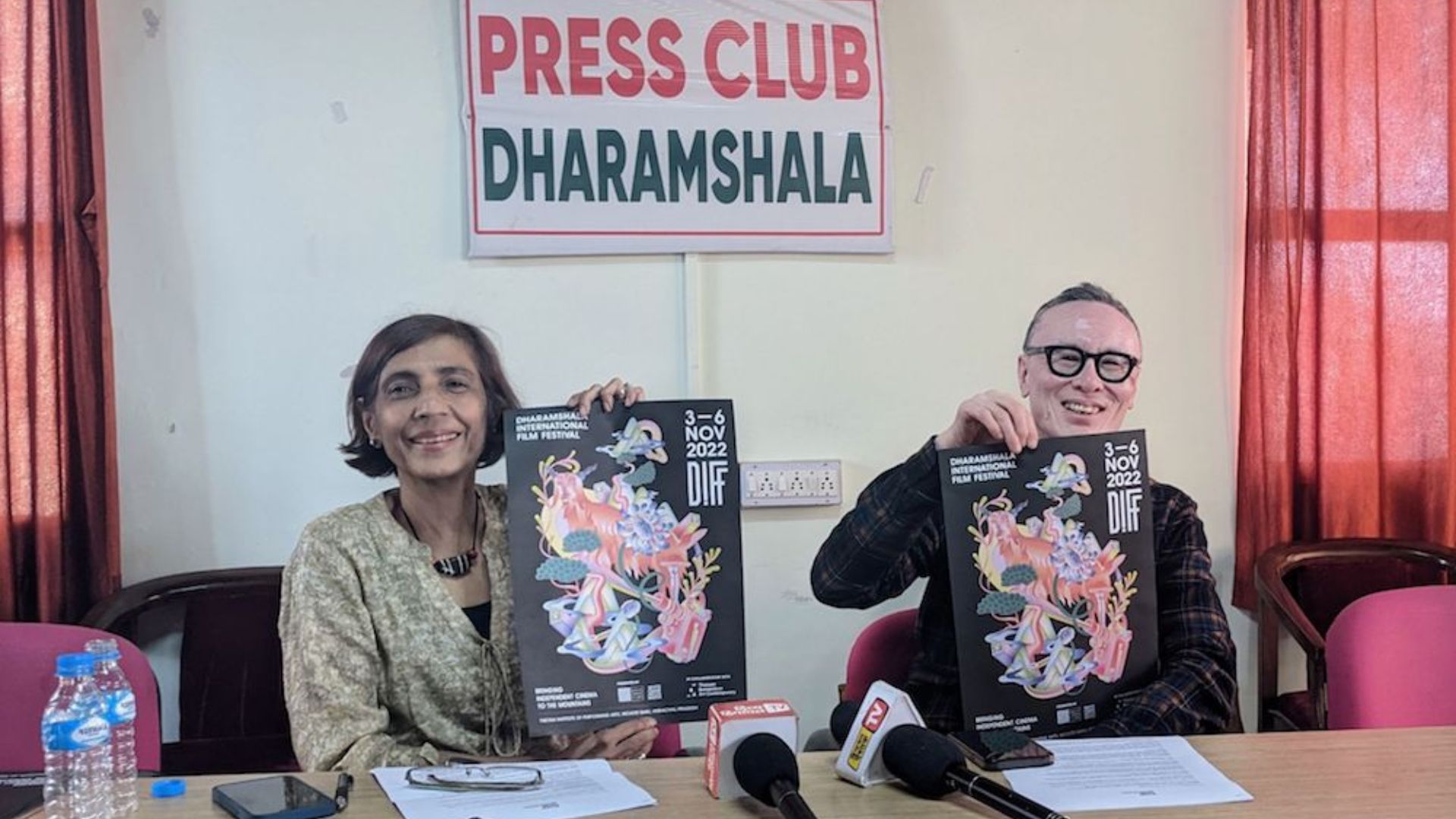 Dharamshala Int'l Film Festival 11th Edition kick off today in TIPA
Source: DIFF
The much-awaited Dharamshala International Film Festival has started today, 03 Nov till 06 Nov at the Tibetan Institute for Performing Arts in McLeod Ganj. The co-founders Ritu Sarin and Tenzing Sonam at the press conference on Monday said that they are thrilled to organize the festival in all its glory, after two years due to the pandemic, reported Phayul News.
This year's exciting line-up of independent films includes three films by Tibetan directors; Dhulpa by Kunsang Kyirong, You Tibetan? by Tenzin Yeshi and Cafe Illiterati by Tenzin Kalden, and a documentary 'Tukdam: Beyond Worlds' by Finnish-Irish filmmaker Donagh Coleman.
"We had two years of online festivals; it was a very different experience. Although it was quite successful because a lot of people were able to watch films from different parts of India and even around the world, you miss that kind of personal touch which is totally different. The whole idea of watching a movie in an auditorium with a whole bunch of other people sharing that same experience, that's an experience you can't recreate online.
"That's why we are really excited now, it's been almost three years since we did the last physical festival [in 2019]," filmmaker and DIFF co-founder Tenzing Sonam told Phayul.
When filmmakers and longtime Dharamshala residents Ritu Sarin and Tenzing Sonam started the Dharamshala International Film Festival in 2012, their main aim was to give the local community a platform to watch good alternative cinema. Eleven years later, DIFF has become one of India's leading independent film festivals, and attracts audiences from across the country and further afield. The core mission of DIFF, however, has remained the same: to build a community united by a love of cinema. Thanks to many friends, collaborators and team members who have been by the festival's side for years, DIFF endures as an inimitable presence in the film festival landscape of India.
Short film The Daughter, which has won applause and critical acclaim across the globe, will screen at the Dharamshala International Film Festival (DIFF) 2022 on November 4.
The eclectic mix of genres at the indie festival is renowned across India for featuring Oscar-nominated selections and favorites from international film festivals across the globe. This year the Cannes Jury Prize Winner and Oscar nominee from Pakistan in 2022 called the Joyland directed by Saim Sadiq will be featured alongside the India's Oscar-nominated documentary 'Writing with Fire' [2021] directed by Rintu Thomas and Sushmit Sen.
Moreover, Bollywood filmmaker Anurag Kashyap, and acclaimed screenwriter and comedian Varun Grover will be attending the festival for their masterclasses titled 'Adventures in the Film Trade' and 'The Art of Screenwriting' respectively.
Visit their Website here.
Edited & Collated by Team TRC