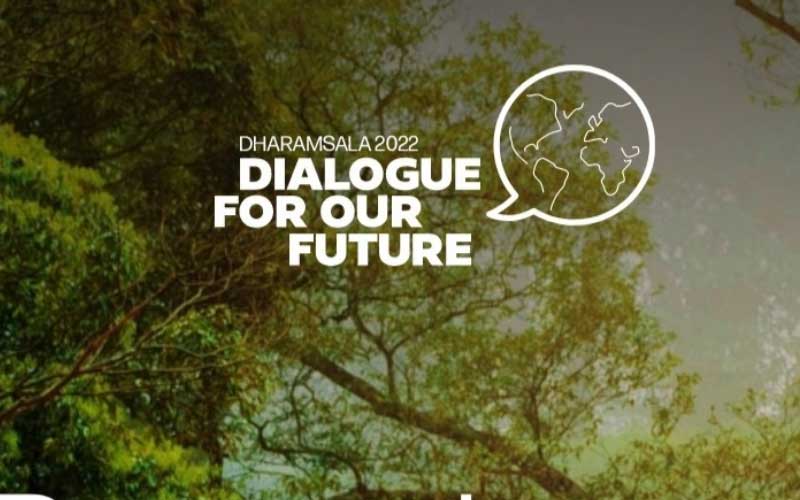 Dialogue for Our Future: A Call to Climate Action Conference to start at Dharamshala from April 21
Dharamshala: Dialogue for Our Future: A Call to Climate Action Conference that explores the question of Climate change mitigation is set to begin here on April 21, 2022. The Conference will feature His Holiness the Dalai Lama and experts in climate and systems change.
The Conference that will run online from April 21 to April 23, 2022 will highlight the urgency of action, examine the role individuals can play in transitioning away from carbon fuels, put a spotlight on the importance of climate-ethical behaviors, and chart a sustainable path towards solving one of the biggest challenges that humanity has ever faced. The event will feature experts including Tsechu Dolma (founder of the Mountain Resiliency Project), Ainun Nishat (Member, Climate Change Negotiation Team for Bangladesh), Vibha Dhawan (Director General of TERI) and Martin A. Mills (Director of the Scottish Centre for Himalayan Research).
The Conference will discuss the critical importance of the Tibet, the Third Pole at Panel 3. This panel will draw attention to the importance of the Tibetan Plateau for environmental, economic, and social reasons, and highlight recent findings that illustrate the urgency of reversing the Plateau's warming. Failing to reduce global atmospheric warming and regional pollution will have devastating knock-on effects for millions of people across Asia that are reliant on the Third Pole's water resources. This panel will discuss those implications in detail.
You can register for the Conference here.
By Team TRC
(Information supplied by Dialogue for Our Future website)