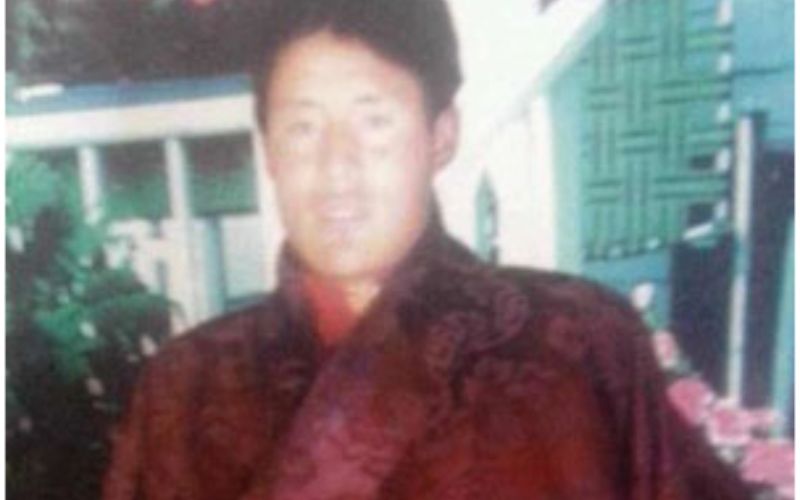 Disciplinarian monk imprisoned in relation to self-immolation in 2013 tortured at an undisclosed location
Following the self-immolation protest death of 33-year-old Tibetan nomad Tenzin Sherab in May 2013 in Chumarleb County, Kyegu Tibetan Autonomous Prefecture, in the Tibetan province of Kham, a 25-year-old Tibetan monk by the name of Tseta was imprisoned for almost seven months.
According to the reports, Tseta, a disciplinarian at the nearby Adril monastery, was arrested for taking pictures of Sherab's body and disseminating them with outsiders, according to new information that TCHRD has obtained. In detention, he endured brutal beatings and torture and was coerced into confessing to his role in spreading information about the self-immolation.
Chinese authorities used collective punishment to send a large number of armed police to the Adril monastery and gave strict instructions that the monastery would be shut down if any additional monks were discovered indulging in "splittist activities." The monks were coerced into professing their "thanks and loyalty" to the Chinese Communist Party during a series of political indoctrination sessions.
Tseta was charged by the local county police with conspiring with two of Sherab's brothers, Thubten Dol and Jigkay, to take pictures of the deceased's body after it had been given to the family. During the hectic chaos of the burial rites at Sherab's house, Tseta misplaced his phone.
While Tseta was in detention, the police conducted a thorough search for the missing phone but in vain. Thubten Dol and Jigkay were also questioned about the missing phone.
Two local women with no connection to Sherab or his family were also summoned to the police station "many times". At the time, local Tibetans thought it was part of routine investigation. In hindsight, they believe the women were coached to support the official narrative on Sherab's so-called suicide.
Less than a month after the self-immolation, local Chinese authorities had claimed in local state media that Sherab took his own life because his girlfriend had broken up with him. The same report quoted the authorities as saying that Sherab had been a single father to his 8-yr old daughter for many years. The authorities also accused Tseta of "distorting suicide as self-immolation".
More information here.
(Information Supplied by TCHRD)
By Team TRC