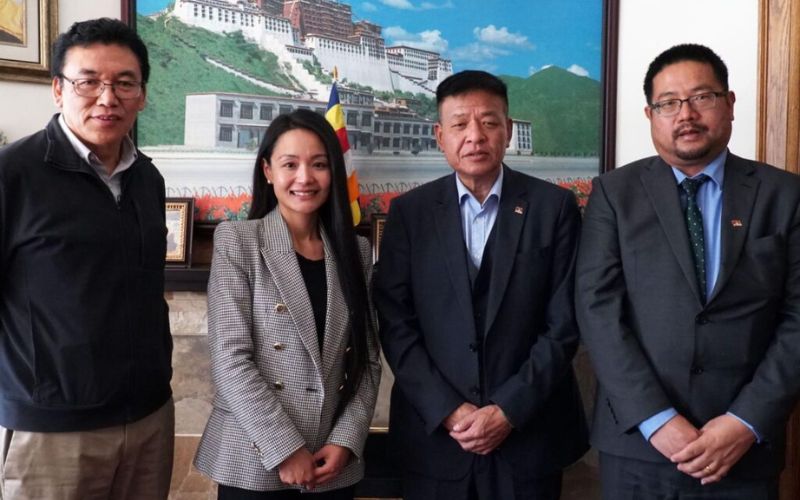 During his final formal activities in Canada, Sikyong meets MPP Bhutila Karpoche.
Toronto: Sikyong Penpa Tsering met with MPP Bhutila Karpoche, Chair of the Ontario Parliamentary Friends of Tibet, as part of his final formal activities in Canada.
"It was fantastic to welcome him to Parkdale, home of the Tibetan community of Ontario," MPP for Parkdale—High Park tweeted after meeting with the Sikyong of the Central Tibetan Administration on Monday.
Sikyong shared the same feeling, tweeting that he was pleased of MPP Bhutila Karpoche for inspiring Tibetan young and leading them with her exceptional job.
"Her labour and ideas, such as the passage of the Tibetan Heritage Month Act, show the power of one Tibetan. Sikyong tweeted, "It was a joy meeting her today."
During a meeting with the latter, MPP Karpoche met with Representative Dr Namgyal Choedup, CTA Spokesperson Tenzin lekshay, and CTA delegates.
(Information Supplied by Tibet.Net)
By Team TRC