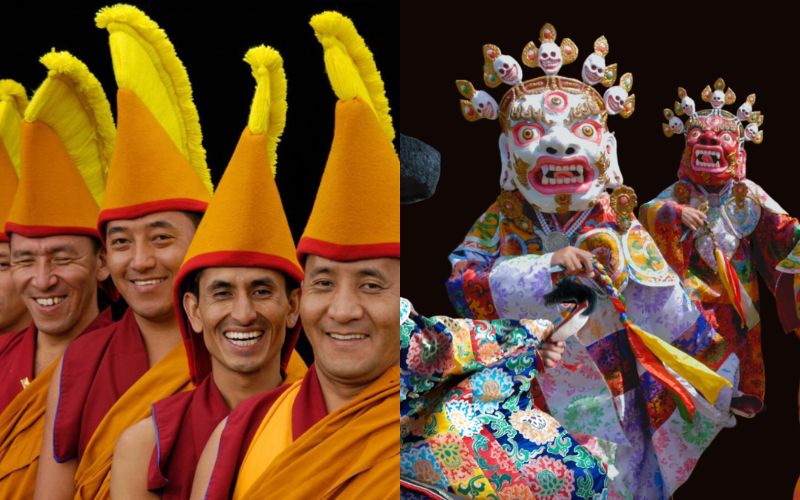 Enchanting Melodies and Inspiring Stories: Tashi Lhunpu Monks Takes Center Stage at Hidden Gardens for Scottish Refugee Festival
Hidden Gardens, an outdoor venue, will be hosting a captivating performance by the talented artist Tashi Lhunpu monks as part of the renowned Scottish Refugee Festival. The event, titled "The Power of Compassion," promises to be an extraordinary experience, drawing attention to the strength and resilience of refugees through the medium of music.
Tashi Lhunpu monks, known for their awe-inspiring artistic abilities and thought-provoking creations, promises an unforgettable experience for attendees. With a unique blend of visual art, spoken word, and captivating storytelling, the artist aims to shed light on the plight of refugees and the trans-formative impact of compassion.
Hidden Gardens, renowned for its lush greenery and tranquil atmosphere, serves as the perfect backdrop for this extraordinary event. Located in the heart of Glasgow, the venue has been a hub for cultural exchange and artistic expression, making it an ideal space to host Tashi Lhunpu monks' captivating performance.
The Scottish Refugee Festival is an annual month-long celebration organized by Scottish Refugee Council. Through a diverse range of events, the festival aims to raise awareness, challenge stereotypes, and celebrate the contributions and resilience of refugees in Scotland.
Tickets for "The Power of Compassion" are available for purchase through Eventbrite at the following link: [Eventbrite Link]. It is advised to secure tickets early, as the demand for this extraordinary event is expected to be high.
Don't miss this chance to witness the mesmerizing performance of Tashi Lhunpu monks and join in the celebration of compassion, unity, and the indomitable human spirit at the Hidden Gardens on Sunday. Let's come together to embrace diversity, raise awareness, and honor the contributions of refugees to our society.
Edited and collated by Team TRC