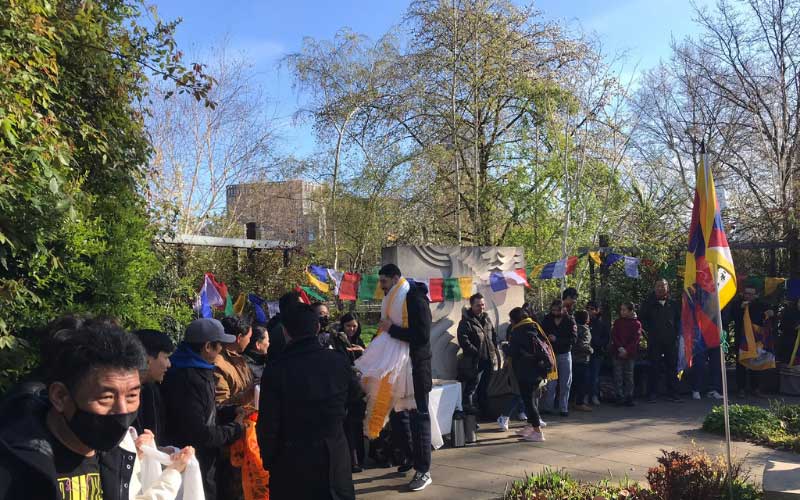 Enes Freedom honoured by Tibetan community in London
London: Enes Kanter Freedom was honoured by the Tibetan Community here for his incredible work in the advocacy of human rights, speaking out and raising awareness about Tibet. He met the Tibetans at the Tibetan Peace Garden in London where the members of the community presented him with khatas.
"Tibetans are one of the most kind community I have met. They always show their warm hospitality & gratitude everywhere I go", the NBA player and human rights champion tweeted later. Urging Tibetans not to lose and keep fighting, he added, "I promise you that one day we are all going to meet in #Tibet & have the most delicious Halal Momo together".
Earlier this week, Freedom had received the 2022 Geneva summit Courage Award in recognition of his "heroic efforts to sound the alarm on China's brutal human rights abuses" . Kanter had slammed Chinese President Xi Jinping as a "brutal dictator" and declared that "Tibet belongs to the Tibetan people" in a series of social media posts that also called for ensuring human rights of Uyghurs of Xinjiang, where China is accused of maintaining concentration camps. "I stand with my Tibetan brothers and sisters, and I support their calls for Freedom," the 29-year-old added, next to a picture of sneakers adorned with Tibetan iconography and the slogan "Free Tibet".
By Team TRC
(Information supplied by Twitter)