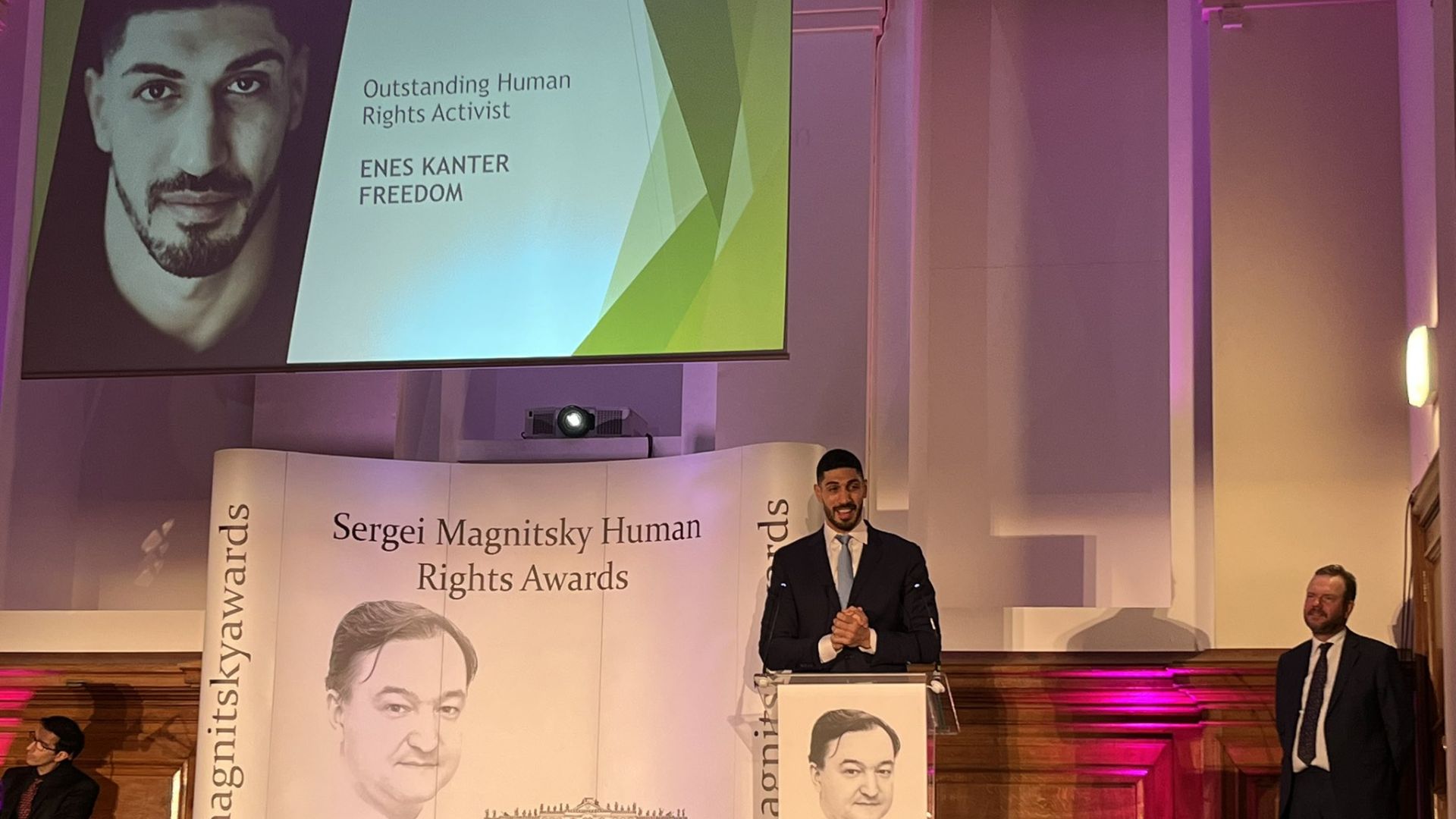 Enes Freedom receives Outstanding human rights activist award at Magnitsky Awards
Enes Freedom received the "Magnitsky Award" for outstanding human rights activist for sacrificing his NBA career with Boston Celtics for standing up against the Chinese genocide of Tibetans and Uyghurs by painting messages on his shoes during his games. He continues to advocate for those in need and is a symbol of peace throughout the world.
"I'm honored and humbled to receive the 2022 Outstanding Human Rights Activist Award at the Magnitsky Awards. Huge thanks my good friend and mentor Bill browder. The day the power of love overrules the love of power, the world will know peace". Tweeted Enes Freedom.
He was born Enes Kanter in Switzerland and raised in Turkey. In November 2021, he became a citizen of the United States and changed his last name to Freedom.
"Outstanding Human Rights Activist goes to Enes Freedom, the basketball player whose activism for causes such as Free Tibet, Free Uighurs & Free Hong Kong cost him his NBA career and led to pressure on his family in Turkey (whom he hasn't seen now for 9 years)", tweeted Rebecca Vincent, Director of Operations and Campaigns of Reporters Without Borders.
Edited & Collated by Team TRC