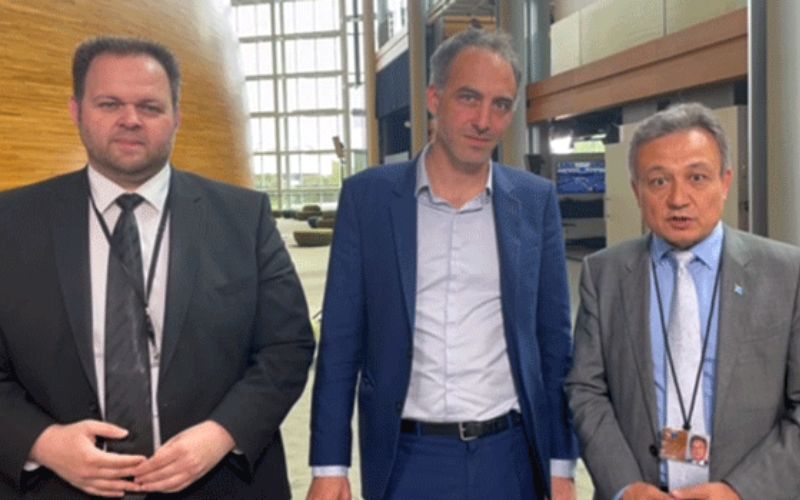 EU parliament passes resolution recognizing China's crimes against Uyghurs
Brussels: Members of the European Parliament on Thursday passed a resolution calling the Chinese government's systemic human rights abuses against the mostly Muslim Uyghur minority "crimes against humanity and a serious risk of genocide."
The EU condemned "in the strongest possible terms that the Uyghurs have been systematically oppressed by brutal measures including mass deportation, political indoctrination, family separation, restrictions of religious freedom, cultural destruction, and extensive use of surveillance."
The resolution said "credible evidence about birth prevention measures and the separation of Uyghur children from their families amount to crimes against humanity and represent a serious risk of genocide."
Lawmakers also passed a separate resolution to ban products made using forced labor into the EU market, expected to take effect in September, and pushed for new sanctions against high-level Chinese officials responsible for policy in the Xinjiang Uyghur Autonomous Region.
The Parliament also demanded that U.N. human rights chief Michelle Bachelet, who recently traveled to Xinjiang, release a long-awaited report on human rights violations in the region, saying that she "failed to clearly hold the Chinese government accountable."
That measure followed the release of "Xinjiang Police Files," leaked police records from internment camps in the XUAR with details about more than 20,000 detained Uyghurs. The files were released in May by German researcher Adrian Zenz, who is an expert on internal Chinese government documents and the Xinjiang internment campaign.
Read more details here.
(Information supplied by RFA)
By Team TRC