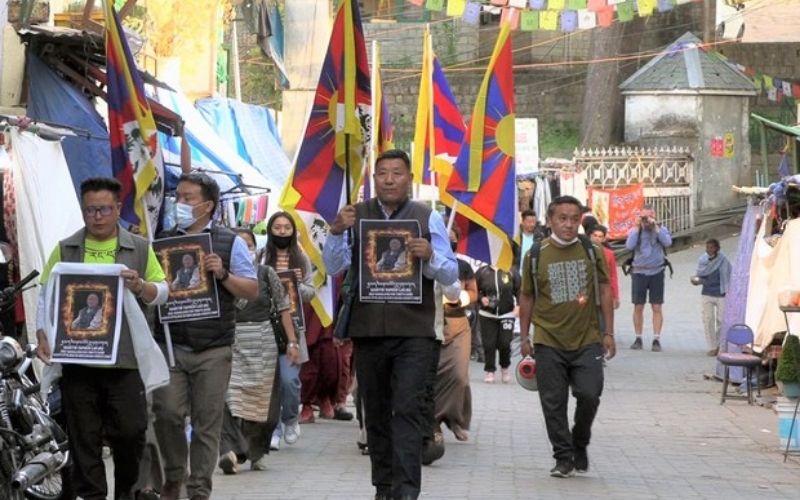 Exiled Tibetans observe candlelight vigils, prayer services and protests over self-immolation of Tibetan man Taphun
Dharamshala: Tibetans in Dharamshala mourned the death of the 81 year old self immolator Taphun and organized a candlelight vigil, expressing solidarity with the martyr.
A prayer service to mourn the demise of two self-immolators in late March was organised by the Central Tibetan Administration at Ghangchen Kyishong. "We are deeply saddened by the news of yet another self-immolation. However, we stand in solidarity in honouring their sacrifices for the greater cause of Tibet," said Sikyong Penpa Tsering of the Central Tibetan Administration.
Students For Free Tibet, in collaboration with partner groups, held a protest and a candle-light vigil in honor of Tashi Phuntsok (Taphun) at the Chinese Consulate in New York.
On 27 March, Taphun self-immolated in front of a police station located near Kirti monastery in protest against the Chinese government's oppression, according to reports.
(Information Supplied by Tibet.net and Twitter)
By Team TRC