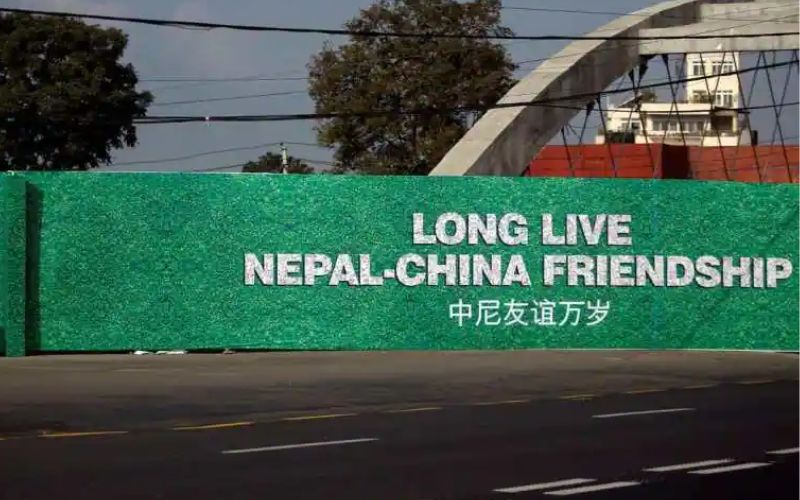 Explained: China Council for the Promotion of Peaceful National Reunification & implications
China is employing several techniques to spread its influence overseas and push Chinese Communist Party's agenda. A key component of its overseas influence operations in United Front Work Development (UFWD) and an important part of its "united front work" is the China Council for the Promotion of Peaceful National Reunification (CCPPR).
What is CCPPR?
The CCPPR, headquartered in Beijing is touted as a "national, non-profit organization with independent corporation status, shall be composed of people from all walks of life who share a common and collective goal: The national reunification of China". According to its Constitution, the CCPPR s creation and founding philosophy arises from the "patriotic drive to unite in cause all Chinese people everywhere who support a peaceful national reunification, a civil exchange of communications across the Taiwan Strait and a concerted opposition to separatist movements; such as the so-called "Taiwan Independence," "Two Chinas" and "One China, One Taiwan."
The organization also engages in a range of activities which support Chinese foreign policy goals, including block-voting and fund-raising for ethnic Chinese political candidates who agree to support their organization's agenda. The Council for the Promotion of the Peaceful Reunification of China was established in 1988 at the behest of former PRC paramount leader Deng Xiaoping. It has chapters in around 90 countries, many with numerous sub-chapters (CCPPR website).
Why is it a matter of concern for Tibet?
"Not long ago, following the trend of the times, we established the China Council for the Promotion of Peaceful National Reunification in Nepal", noted Ambassador Chen Song who became the newly appointed Ambassador to Nepal replacing Hou Yanqi in a speech delivered in Chinese from the Chinese Embassy in Nepal on January 8, 2023 targeting Chinese compatriots in Nepal. What followed was directly addressed to the Tibetans in Nepal: "Tibetan people in Nepal have always followed the development of Tibet, support and maintain the unity of the motherland and national unity, which fully embodies the noble family and country's sentiments and strong sense of sincerity".
The China Council for the Promotion of Peaceful National Reunification in Nepal was inaugurated in September 2022 in the Nepali capital. In her speech, the then Chinese Ambassador to Nepal Hou Yanqi was quoted to have said that, "the inauguration of CPPPNR in Nepal is a move taken by overseas Chinese in the country to conform to the trend of the times by confronting "Taiwan independence" and supporting and advancing the motherland's peaceful reunification".
Nepal analyst and author of the acclaimed book 'All Roads Lead North: Nepal's Turn to China' (2021) Amish Mulmi noted: "The switch in vernacular from Taiwan to Tibet wrt CCPPR's outline must be noted. Taiwan has/had little influence in Nepal, and I doubt CCPPR was set up in Nepal to counter Taiwan influence. As I said in an earlier tweet, the issue of Tibet is heating up. CCPPR seems to be China's response".
CPPRC is a rapidly expanding, state-controlled PRC front organisation to detect and silence the dissident voices within overseas Chinese communities. The growing influence of Chinese communist government's influence on Nepal will further hinder the rights of Tibetans living in Nepal. Nepal is seen by China as a partner in its Belt and Road Initiative to boost global trade through infrastructure development, and Nepal's government has cited promises of millions of dollars of Chinese investment as a reason for restricting Tibetan activities in the country.
There have been reports of Chinese road incursions in Nepal; Twitter user Nature Desai showed how in 2020, China started building a pucca road to 'Parchekya Bhanjyang' (5447m), a saddle separating Nepal and Tibet. Parchekya Bhanjyang is located in Surkhang VDC, which is a part of Dalome Gaopalika located in Mustang district of Gandaki Province and lies some 25 miles N-NE of sacred Muktinath temple (Padmasambhava (Guru Rinpoche) mediated there on his way to Tibet), added the user who also flagged the absence of any protest from the Nepali government.
It is also important to note here that Nepal is hosting over 15,000 Tibetan refugees on humanitarian grounds, but it has stopped issuing them identity cards since 1995. The Tibetan refugees in Nepal are deprived of basic rights like school and college admissions, opening bank accounts, and doing business, among other things.