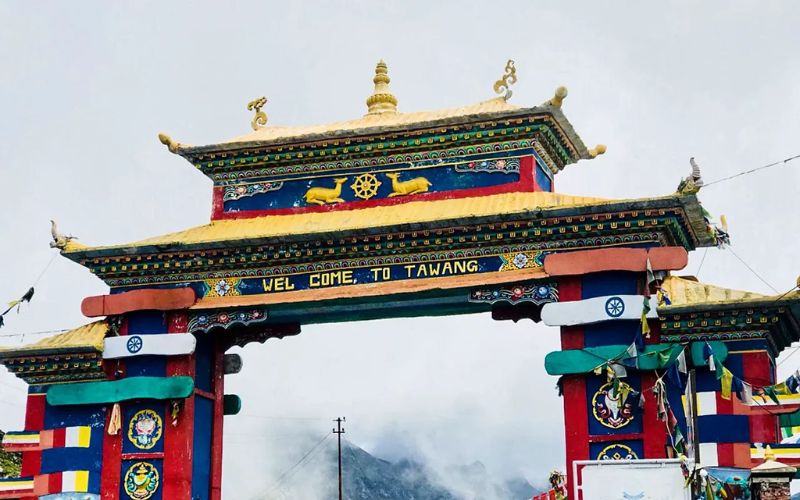 Explained: China`s Tool of Renaming to Assert its Propaganda
China has once again stirred controversy with its move to rename 11 places in Arunachal Pradesh, an Indian state that Beijing claims as South Tibet. The Chinese Ministry of Civil Affairs released the official names of the 11 places, which included two residential areas, five mountain peaks, two rivers, and two other areas, along with their precise coordinates and subordinate administrative districts. China has long staked claim on the entirety of Arunachal Pradesh, calling it "South Tibet".
This is the latest in a long list of instances where China has used the tool of renaming to assert its propaganda and reframe narratives to promote its own version of history. According to reports, China renamed 15 places in Arunachal Pradesh in 2021 to show its displeasure to India for allowing the Dalai Lama to visit the Tawang monastery in Arunachal Pradesh and address religious congregations.
Here, it is also important to understand that China's renaming of places in Mandarin is part of its narrative warfare toolkit and a continuation of its desperate attempt to Sinicize Tibet. Interestingly, as obseved by twitter user @Kyangs_Thang, it is a "more direct Mandarin transliteration of Tibetan than name changes." Also, the names seem to be "made up in Tibetan words, but very unimaginative" and the Chinese names are basically "Tibetan names spelled in pinyin", as observed by Twitter user @snowlion1949. This also shows how the "PRC selectively uses the active residues of the past while claiming places in India's Arunachal Pradesh", as rightly observed by @JigmeYesheLama.
China's state-affiliated media and officials have also been referring to Tibet as "Xizang," a Chinese word that translates to "Western storage," implying that Tibet is a repository for valuable items that China can use to its advantage. This move comes as part of the Chinese Communist Party's (CCP) attempts to legitimize its claims over Tibet, which it annexed unlawfully and where it is committing grave human rights abuses. The Chinese have stolen Tibet's land and resources, and now they have also stolen the name of the country, hurting the sentiments of Tibetans and disrespecting the history of Tibet.
India rejects China's attempt to rename disputed places
India has strongly denounced China's attempt to rename places in the northeastern state of Arunachal Pradesh, stating that it "outright rejects" the move. The state has been and will always be an "integral and inalienable part of India," according to spokesperson for the foreign ministry Arindam Bagchi.
US response to China's Renaming places in Arunachal Pradesh
The White House said it strongly opposes unilateral attempts to advance territorial claims by renaming localities. Beijing considers Arunachal Pradesh as part of southern Tibet, and therefore lays claim to it. The renaming exercise falls within that context. "The United States has recognised that territory (Arunachal Pradesh) for a long time (as an integral part of India). And we strongly oppose any unilateral attempts to advance territorial claims by renaming localities," White House Press Secretary Karine Jean-Pierre said on Tuesday (4 April).
China Is Stealing from Tibet Even Its Name
According to a Bitter Winter report, the Chinese Communist Party (CCP) has been pushing for the use of 'Xizang' rather than 'Tibet' in official English-language documents. The CCP claims that 'Xizang' is an older name for Tibet, which is not supported by historical evidence, and that it will help to avoid confusion between Tibet Autonomous Region and the larger area where Tibetan culture prevails.
The article goes on to explain how CCP is known for its propaganda tactics, and this change in the use of language is just one example of how the CCP manipulates language to fit its narrative. This manipulation of language is not only aimed at controlling the narrative within China but also to mislead foreign readers, as shown in the case of the Global Times article. This push for the use of "Xizang" over "Tibet" reflects the CCP's strategy of suppressing dissenting voices and rewriting history to serve its own interests.
Many experts believe that China's renaming of Tibet as "Xizang" is a step too far and that the Chinese should acknowledge that the name of the land is Tibet. It is crucial for the Chinese to set the record straight, especially given the human rights abuses that are taking place in Tibet under the CCP's rule.
The Chinese renaming of Tibet as "Xizang" is part of a larger plan to legitimize its claims over the region and sinicize Tibet. The Chinese government's attempts to steal even the name of Tibet is unacceptable, and they should acknowledge the true name of the land and respect its history and people.
China's past renaming of places and features on the map also shows parallels with the current situation in Tibet. For seven decades running, China has promoted the use of "Mount Qomolangma" over "Mount Everest."
Many Tibetans, activists, and human rights organizations are calling on China to set the record straight and acknowledge that the name of the land is Tibet. This is not just about a name, but it is about the right of Tibetans to their identity, culture, and sovereignty.
Edited and collated by Team TRC