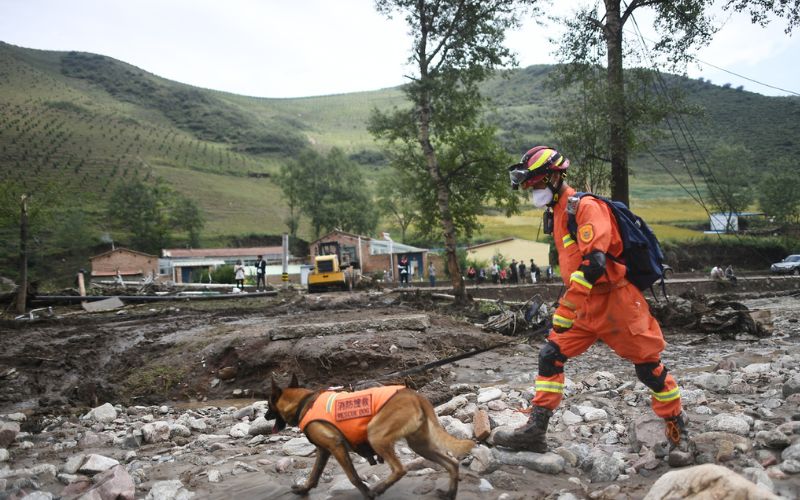 Flash Floods in Amdo region, Tibet: 17 reported dead and many missing
Chinese reports suggest that around 17 people lost their lives in flash floods that swept the Amdo (Qinghai) region of Tibet, with many others missing, though no further details have emerged. The region had also reported a surge in COVID19 cases in the recent wave of the pandemic reported in Tibet and Xinjiang.
The region is an ecologically fragile region and the occurrences of such flash floods point towards the possible impact of constructions on the ecosystem. Projected as the world's highest railway, Qinghai-Tibet Railway which opened in 2006, connecting Xining, Qinghai Province, to Lhasa. Experts have suggested that due to the construction of the railroad, the original thermal balance of the active layer has been destroyed leading to high subsidence in the permafrost regions.
Outside of the Arctic and Boreal biomes, the Tibet plateau contains the largest permafrost region and is the source of the most major Asian rivers such as the Yangtze, Yellow, Indus, and Mekong. The Tibet plateau serves as the Water Tower for nearly 1.4 billion people (Yao et al., 2019). The Tibet plateau also plays a vital role in the stability of Asia's climate system, water supply, biodiversity, and regional carbon balance making it crucial for the global biosphere integrity and sustainability of the surrounding areas.
By Team TRC