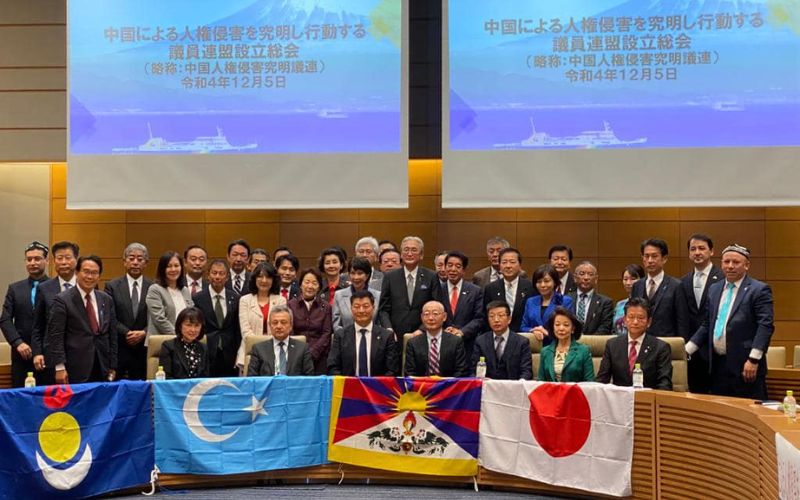 Former CTA PM Dr. Lobsang Sangay attends Asia 21 Young Leaders event in Japan
Source: Asia Society
Dr. Lobsang Sangay, a former PM in the Central Tibetan Administration, attended the two-day meeting of Asia 21 young leaders in Tokyo which was hosted by Asia Society Japan from December 02 to December 04 2022.
The event was attended by around 50 parliamentarians and staff including senior members of the ruling party. Each chair of the parliamentary group gave speeches which was followed by leaders of each nation including Tibet, east Turkistan and southern Mongolia.
"Proud to have been a part of the official launch of Japan's new parliamentary group to address China's human rights abuses in Tibet, East Turkestan and Southern Mongolia called the Parliamentary Coalition to Investigate and Take Action on Human Rights Violations by PRC" stated Dr. Lobsang Sangay.
He also added that this is a milestone for human rights defenders around the world. I thank the Japanese Parliamentarians involved for this important initiative and extend my gratitude for inviting me and for their continued hospitality each time I visit this beautiful country.
Founded in 2006, the Asia Society Asia 21 Young Leaders Initiative is the most important network of young leaders in the Asia-Pacific region who are committed to improving their communities and the world and are under the age of 40.
The Asia 21 network is made up of nearly 1,000 influential people from politics, business, the arts, media, and the nonprofit sector from over 40 countries and regions. It was made to help the next generation of leaders understand one another and work together well.
Through mutual learning, collaboration, and a shared commitment to values-based leadership and public service, Asia 21 serves as a catalyst for young leaders to develop lasting relationships and enrich one another's endeavors.
Read more details here.
Edited & Collated by Team TRC