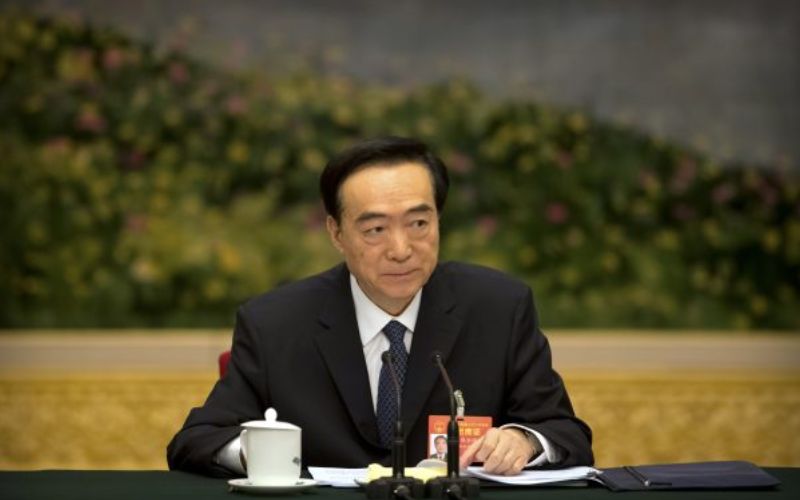 Free Tibet urges UK government to ban Chen Quanguo
United Kingdom based organization Free Tibet's latest campaign is imploring public to take action and sign a petition to the Foreign Secretary, demanding that Chen is banned from travelling to the UK.

For the past ten years, Chen has been the mastermind behind abuses of Tibetan, Uyghur, and Kazakh human rights, while the international community has done nothing. Free Tibet implores the UK government to prosecute Chen for these widespread wrongdoings. In order to convey a message to Beijing that violations against Tibetans and Uyghurs will not only be observed, but also punished, Chen's name must be placed to the list of people subject to human rights sanctions around the world.
Observers should look to Tibet, where Chen previously held the position of party secretary for the Tibet Autonomous Region (TAR) from August 2011 to August 2016. From there, observers can better understand what is happening in the XUAR and the motivation behind Chen and the Chinese Communist Party's policies. Insights into the origins of the so-called "Xinjiang model" of repression, particularly the emphasis on cultural absorption and the creation of a complex system of surveillance and control, can be gained from Chen's policy objectives and programmes in Tibet.
More than a million Muslims, according to UN experts and human rights advocates, have been imprisoned in camps in western China's Xinjiang region. China denies allegations of mistreatment, characterises the camps as vocational training facilities intended to counteract radicalism, and said in late 2019 that everyone in the camps had "graduated."
Full details here.
By Team TRC