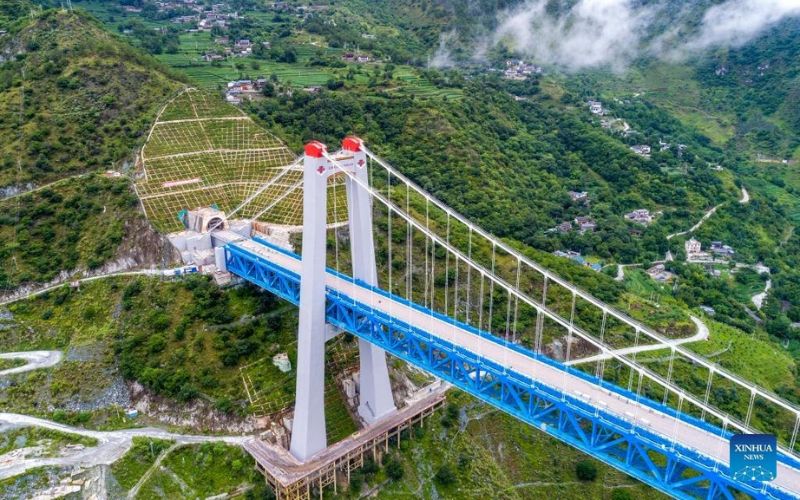 Haba railway tunnel in Deqen squeezed by tectonic crush: Reports
Deqen : According to a South China Morning Post report, some completed sections of the 9km (5.6-mile) Haba Snow Mountain Tunnel were "hit by a crushing force caused by the collision of the Indian and Eurasian plates".
"In less than a month, the tunnel in the Deqen Tibetan autonomous prefecture in Yunnan was squeezed from a diameter of 12 metres to less than 3 metres – barely enough for a car to pass", the report observed.
The Haba Snow Mountain Tunnel is located in the Diqing Tibetan Autonomous Prefecture, with a total length of 9.5 kilometers and a maximum buried depth of 1,155 meters. It is located on the southeastern edge of the Qinghai-Tibet Plateau.
A huge infrastructure and building drive in Tibet has brought airports, roads, railways and new flats, which Beijing says are improving life across the remote mountainous plateau. However, this boom has had its share of impact on the fragile ecosystem of the world's Third Pole.
By Team TRC