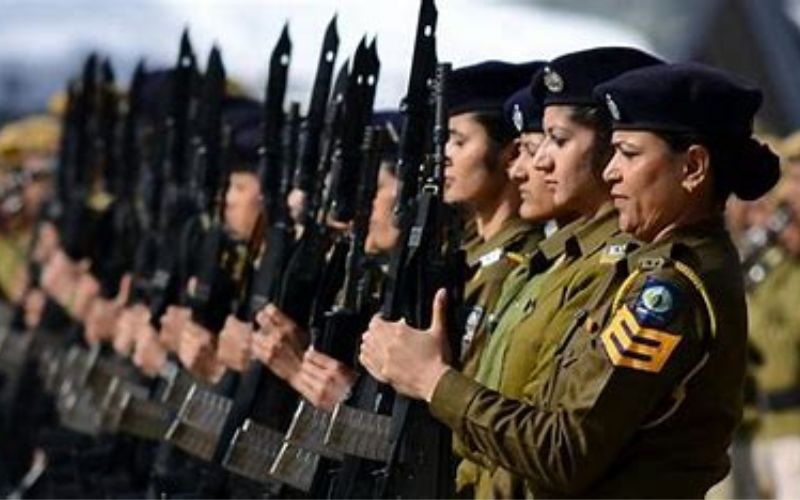 Himachal Pradesh Police training its officers in Tibetan and Chinese to strengthen intelligence network in border areas
The 240-kilometer border between India's Himachal Pradesh state and Chinese-occupied Tibet is far more secure now than it was about two and a half years ago. However, more measures are needed to improve the situation, including strengthening human intelligence by training state police personnel in Tibetan and Chinese languages, DGP Sanjay Kundu said Zee News.
According to Kundu, the Himachal Pradesh Police is training its personnel in Tibetan and Chinese to strengthen the intelligence network in border areas. He believes that knowing these languages will help the force gain a better understanding of what is going on at the border.
At least 48 Himachal villages are located near the Line of Actual Control (LAC), with 36 in Kinnaur sharing a 160-kilometer border and the remaining 12 in Lahaul and Spiti sharing an 80-kilometer border with Chinese-ruled Tibet.
According to officials, the state police also proposed establishing three counter-espionage units and four new police posts in the border areas of Chitkul, Namgya, and Chango in Kinnaur district and Sumdo in Lahaul & Spiti district.
The proposal was said to be based on the report of five IPS (Indian Police Service) officers who spent two weeks visiting border villages following the air-space violations and the Galwan incident.
On 17 July 2022, the Indian Defence Ministry announced the completion of a 42-day Tibetology course for Indian Army officers stationed in Arunachal Pradesh. The course covered topics such as Tibetan language and Tibetan Buddhism.
Tibetology courses are given to officers stationed in Arunachal Pradesh and Assam to help them learn about Tibetan Buddhism and culture, as well as political changes in Tibet since the 1950-51 Chinese invasion. In Arunachal Pradesh, the Army has tied up with the Central Institute of Himalayan Cultural Studies to enable its officers and men to undertake short courses of six weeks duration.
Edited & Collated by Team TRC