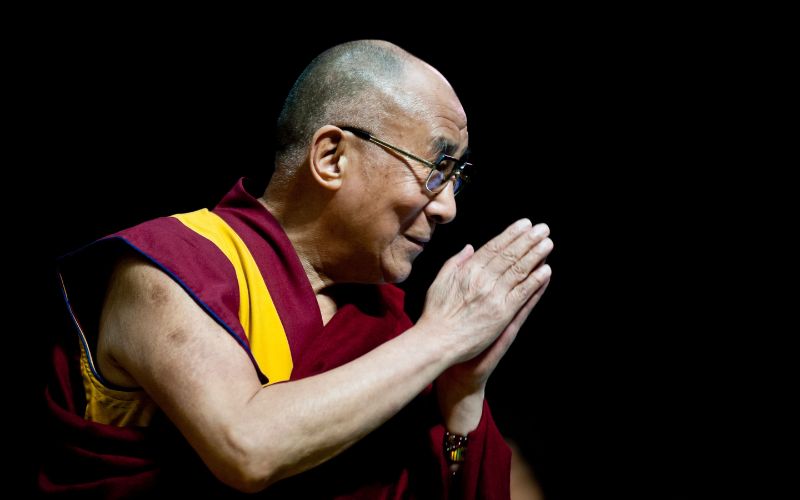 His Holiness the Dalai Lama to visit Arunachal Pradesh soon
Source: Tibetan Review
Tibet's exiled spiritual leader, His Holiness the Dalai Lama looks forward to visit Mon Tawang in Arunachal Pradesh by the end of this month, another Indian territory which borders Chinese occupied Tibet. His Holiness has also been reported to be scheduled to visit Sikkim about the same time.
It was previously reported on Sep 7, 2022 that the current, 14th Dalai Lama will visit Tawang soon. The request for the visit was made by a group of devotees from Tawang during its participation in a long-life religious offering to the Tibetan Buddhist leader in Dharamsala.
The visit is yet to take place and might well happen about the end of this month. This is because later in Sep 2022, the Dalai Lama agreed to visit another north-eastern border state, Sikkim, in late this month on an invitation from its Chief Minister Prem Singh Tamang (Golay).
The invitation was delivered by the state's Ecclesiastical Department Minister, Ven Sonam Lama, when he called on the 1989 Nobel Peace laureate at the latter's exile home at Dharamsala, Himachal Pradesh, on Sep 14, joined by the department's secretary Passang D Phempu.
The minister has said the visit will be for five days, from Oct 28 to Nov 1, 2022. It is not clear whether the Dalai Lama will visit Sikkim or Arunachal first.
The Dalai Lama's previous visits to Arunachal Pradesh have drawn criticisms from China, which claims the state, especially the Tawang region, as a part of its territory on the basis of its claim over Tibet. Such criticisms have also been made whenever top Indian leaders visited the state.
In 2017, the Dalai Lama was on a 12-day visit to Assam and Arunachal Pradesh, the place he first crossed over into India. Recalling his escape to India in 1959, the Dalai Lama said "every time I visit these areas, the Tawang area, it is very emotional for me."
Edited & Collated by Team TRC