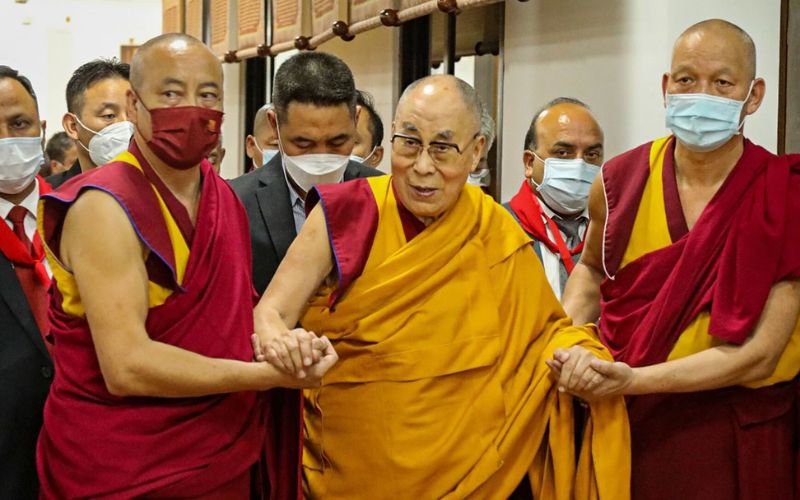 His Holiness the Dalai Lama's Ladakh Visit: Here are his top five remarks
Leh: Tibetan Spiritual leader the Dalai Lama has arrived at Leh airport as he commenced his Ladakh visit today. The Dalai lama received warm welcome by Tibetans and his followers. This is his first visit outside Dharamshala in Himachal Pradesh in the last two years.
We look at the top five remarks that HH Dalai Lama made on his way to Ladakh.
1. "Some Chinese hardliners consider me a separatist and a reactionary and always criticize me."
2. "More Chinese (people) are realizing that the Dalai Lama is not seeking independence and only wishing China (to give) meaningful autonomy (to Tibet) and (ensure) preservation of Tibetan Buddhist culture."
3. "More and more Chinese are showing interest in Tibetan Buddhism. Some of their scholars are realizing that Tibetan Buddhism is very scientific. Things are changing."
4. "My main message to the people is that we all are brothers and sisters and there is no point in fighting… the fight is triggered by narrow-mindedness when they start thinking (things) like 'my nation, my ideology'."
5. Calling it "usual", the Dalai Lama said that China's objection to his visit is not new. "This is usual. The Chinese people are not objecting."
Read more details here.
By Team TRC