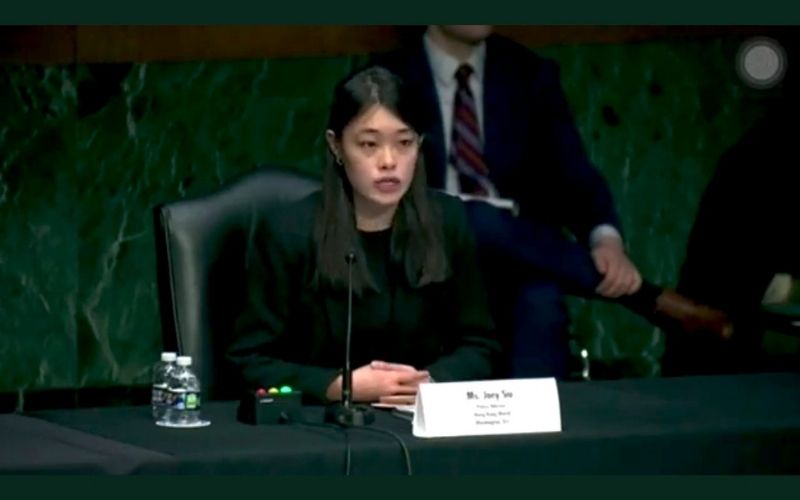 Hong Kong activist Joey Siu highlights situations in Hong Kong, Tibet and East Turkestan.
Washington: Joey Siu, the policy advisor to Hong Kong Watch highlighted the increasing threats to freedom of expression in Asia as she testified before the Senate Committee on Foreign Relations Subcommittee on East Asia, the Pacific, and International Cyber security here on March 30, 2022.
Urging the Congress Members to take action on Tibet, she observed that Tibet is one of the most strictly- monitored regions in the world with heavy police presence and surveillance that has created an almost complete information blackout. Siu spoke about the 25-year old Tibetan singer Tsewang Norbu's self immolation last month and how the Chinese government restricted the information from being circulated.
The activist who was forced to flee Hong Kong under risks of prosecution with the draconian National Security Law also spoke about the Chinese Communist regime's "anti-extremism" policies in the Uyghur region and urged the United States to defend free expression against the encroachment of authoritarian regimes.
(Information supplied by Hong Kong Watch)
By Team TRC