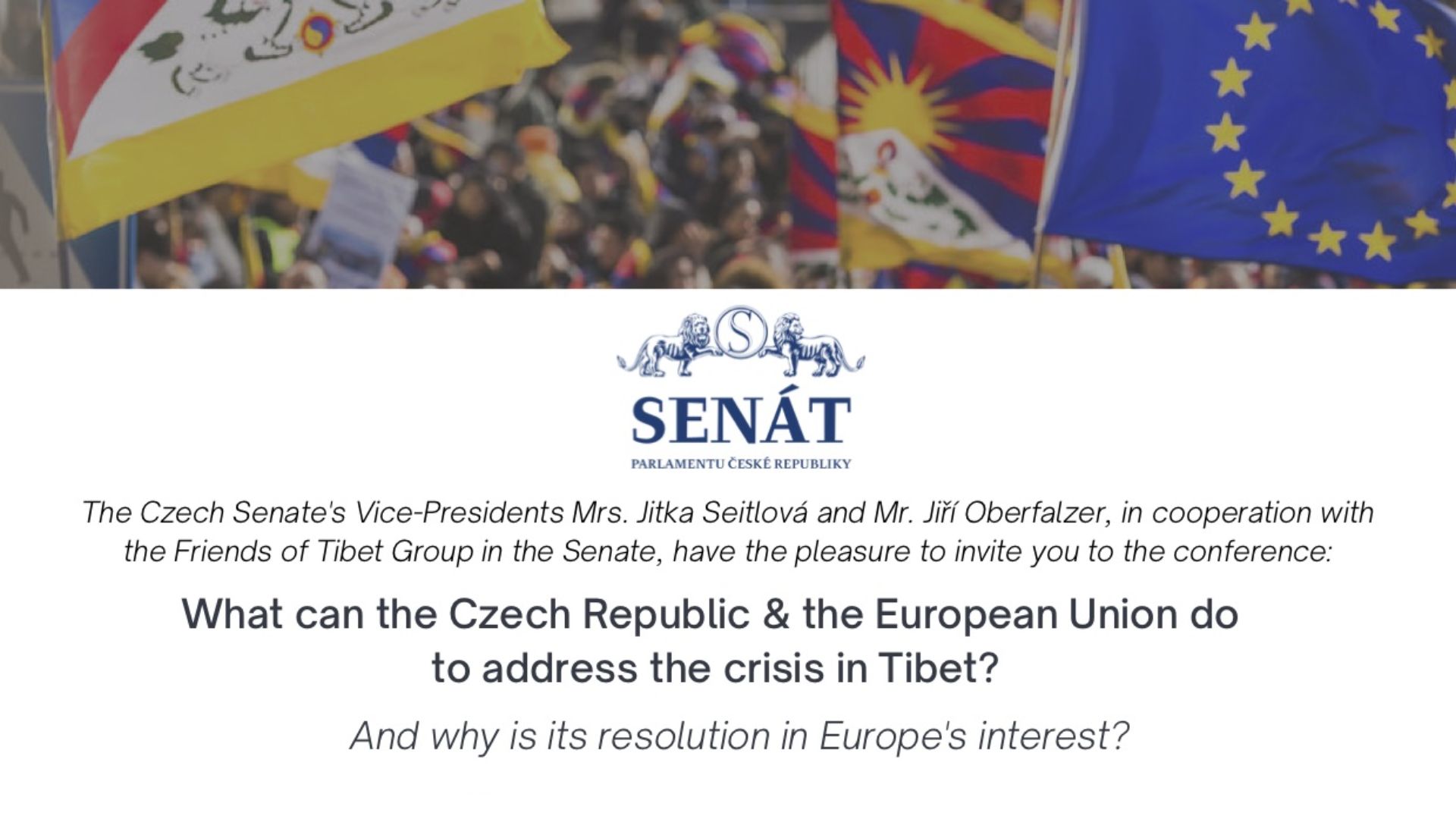 ICT to co-organize conference with Senate of the Czech Republic on Tibet Crisis
Source: ICT
International Campaign for Tibet (ICT) is co-organising conference with Senate of the Czech Republic on "What can the Czech Republic and the European Union do to address the crisis in Tibet" in the Czech Senate next Monday 14 November 2022.
This conference will be organized during the Czech EU Presidency and on the occasion of the visit of a delegation of the Tibetan Parliament-in-Exile to Europe. This will bring together European and national officials and parliamentarians as well as China and Tibet experts to discuss these issues and explore concrete ways the Czech Republic and other European governments can contribute to the peaceful resolution of the decades-long crisis in Tibet.
The conference is organized by the Czech Senate's Vice-Presidents Mrs. Jitka Seitlová and Mr. JiÅ™í Oberfalzer in cooperation with the Friends of Tibet Group in the Senate and the International Campaign for Tibet, Czechs Support Tibet, Sinopsis and European Values Center for Security Policy.
The key Speaker are JiÅ™í Kozák, Deputy Minister of Foreign Affairs of the Czech Republic, Youdon Aukatsang, Member of the Tibetan Parliament-in-Exile, JiÅ™í Oberfalzer Vice-President of the Czech Senate and Isabel Santos, Member of the European Parliament. See the full Speakers list here.
More than a decade after the 2008 protests, the human rights situation has seriously deteriorated in Tibet, as the Chinese government has further curtailed a wide range of human rights and implemented aggressive policies of "Sinicization". As Beijing has drastically restricted access to Tibet, and international attention has focused on the issue of the Uyghurs and Hong Kong, the situation there has become a silent crisis; but it remains extremely worrying, and it is today the pure and simple survival of the Tibetan culture, its language and its religion which is threatened.
Meanwhile, there is a growing understanding in Europe that human rights violations by authoritarian regimes are increasingly a question of national and European security and represent threats to democracies.
The conference will be livestreamed on the website of the Czech Senate at www.senat.cz/prenos
Edited & Collated by Team TRC