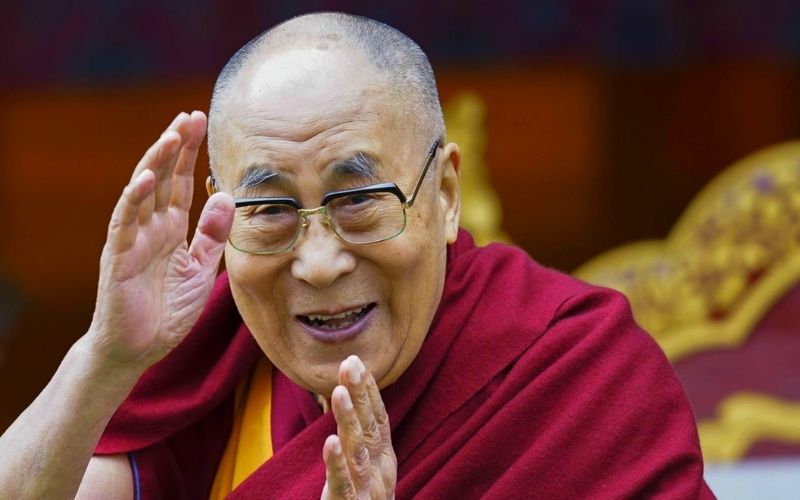 In a first, four main Mahanayaka Theros of Sri Lanka convey birthday wishes for Dalai Lama
Dharamshala : All the four Mahanayake Mahatheros of Sri Lanka extending birthday greetings to His Holiness the 14th Dalai Lama as he turned 87 on July 6th 2022 is a key development, observed Amitabh Mathur, a retired adviser to the Indian government on Tibetan affairs.
"A development that has gone largely unnoticed and uncommented is the unprecedented birthday greeting by all four Mahanayake Mahatheros of Sri Lanka to HHDL. China's influence had till now deterred the Sangha from meaningful link with Dharamshala", tweeted Amitabh Mathur.
"First time in the history of SL all four main Mahanayake theros come together to send birthday greetings to HH the Dalai Lama", tweeted Dr. Damenda Porage, Deputy Secretary general at International Buddhist Confederation.
Mahanayaka are high-ranking Buddhist monks who oversee and regulate the Buddhist clergy in Theravada Buddhist countries. The title Maha Nayaka translates to English as 'Great Leader' and it is considered to be a very important position held by a monk in a Theravada Buddhist country. It is usually bestowed upon the senior Buddhist monks who are appointed the chief prelates of monastic fraternities known as Nikayas. In Sri Lankan Buddhist tradition, the title Mahanayaka is held by the heads of the chapters of all three main sects, Siam Nikaya (Estd. 1753), Amarapura Nikaya (Estd. 1803) and Ramanna Nikaya (Estd. 1864).
By Team TRC