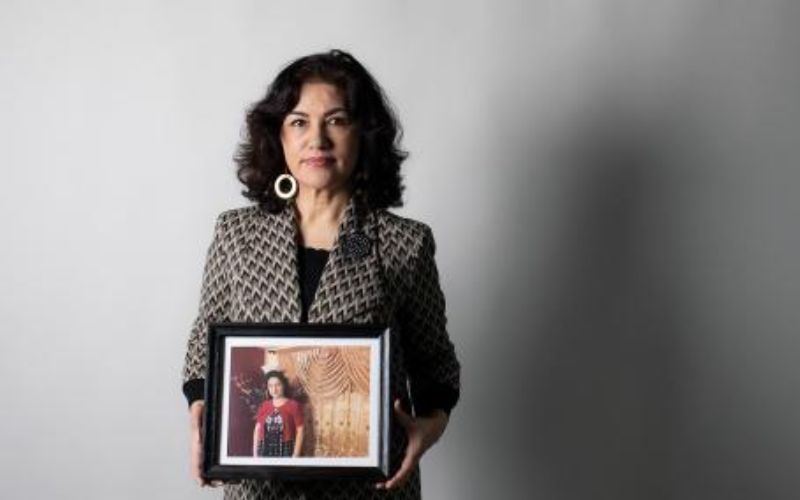 'In Search of My Sister': the poignant story of a Uyghur activist's search for her sister detained by CCP
The documentary called "IN SEARCH OF MY SISTER" follows Uyghur American activist Rushan Abbas and her campaign to free her sibling Gulshan, a retired doctor, from a Chinese jail after she went missing from her home in 2018. The film is being screened around the world at Universities, Holocaust Museums and US Embassies, in attempt to spread awareness among the masses about the ongoing genocide in East Turkestan and the number of arbitrary detentions carried out by CCP.
The film is a moving story of American Uyghur Activist Rushan Abbas, whose sister is one of 1.8 – 3 million Uyghurs taken by the Chinese Communist Party. She embarks on a journey to create awareness and to find clues about her missing sister's whereabouts.
Rushan Abbas is a Uyghur American activist and advocate from Xinjiang Uyghur Autonomous Region in China. She is the founder and executive director of the nonprofit Campaign for Uyghurs. Abbas became one of the most prominent Uyghur voices in international activism following her sister's detainment by the Chinese government in 2018."
"The film is not a one-dimensional story of 'this is what's happening and this is the way it is," the documentary's producer and director, Jawad Mir said in one of the screenings. "We present a lot of different points of view, and by the end of the film, the audience can make up their own mind of what is occurring".
For decades, the Chinese Communist Party (CCP) has sought to forcibly assimilate the Uyghur Muslim community in Xinjiang (East Turkistan), an autonomous territory in northwest China. The CCP's violent campaign has involved forced sterilization, sexual violence, enslavement, torture, and the establishment of vast concentration camps that call to mind Nazi camps a generation earlier.
Check the trailer here: https://vimeo.com/432570395
(Information supplied by Twitter)
By Team TRC