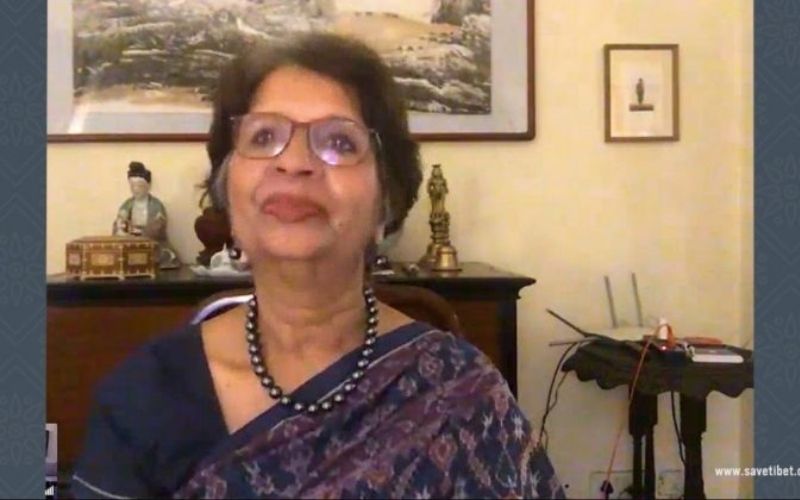 India can still push for Tibet dialogue with China, Former Indian Diplomat says
Washington: China's conquest of Tibet caused long-term difficulties for India, but the Indian government can still push for dialogue between Chinese and Tibetan leaders on Tibet's future, a former high-ranking Indian diplomat says in a new video interview.
"I think that India can do a little more in being an advocate for negotiations and for discussions and for conversations between the Tibetan community in exile and the Chinese," Nirupama Rao, India's former ambassador to China (2006-09), foreign secretary (2009-11) and ambassador to the United States (2011-13), says on an episode of the International Campaign for Tibet's Tibet Talks series that premiered May 26, 2022.
"I think India and the United States, it's something that we perhaps should look at, not only exchanging ideas but also looking at policy options that we have to ensure the best outcomes for the Tibetan people in these circumstances," Rao added.
Rao says on the Tibet Talk that Indians feel an "enormous emotional attachment" to Tibet. India has provided a home for the Dalai Lama since the Chinese government forced him into exile in 1959. India is also the headquarters of the Central Tibetan Administration, which provides democratic governance for Tibetans living outside China's occupation of their country.
"We've always regarded Tibet as that sacred geography that is in so many ways connected to India," Rao says. "A place of pilgrimage, a place of religious and spiritual inspiration for many of us who go to the Himalayas and who cross over into places in Tibet, which are sacred to our faith."
Although China has refused to negotiate with Tibetan leaders on a settlement on Tibet's future since 2010, Rao believes the Indian government can advocate for dialogue to resume.
Rao appeared on Tibet Talks to discuss her book, "The Fractured Himalaya: India, Tibet, China 1949-62," which untangles the complex early years of the India-China relationship, with the still-unresolved issue of Tibet closely woven in.
Read more details here.
(Information supplied by SaveTibet.org)
By Team TRC