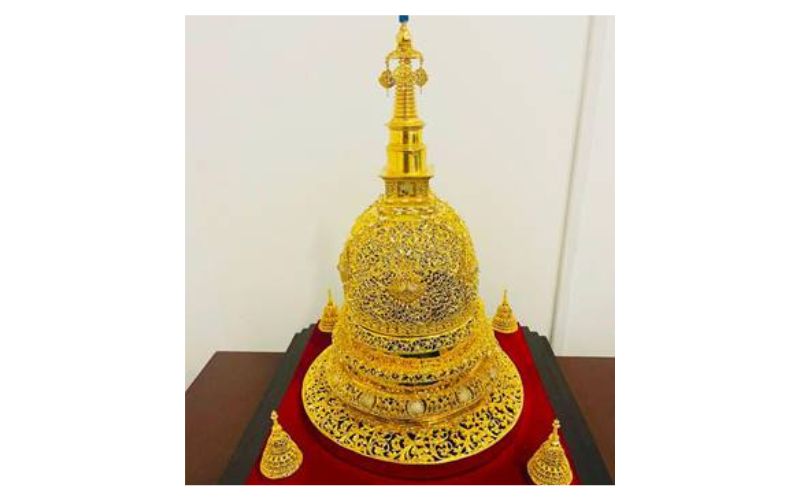 India sends holy relics of Lord Buddha to Mongolia
New Delhi : Four Holy Relics of Lord Buddha are being taken to Mongolia for an 11-day exposition to coincide with Mongolian Buddha Purnima celebrations on 14th June, 2022. A 25-member delegation, led by India's Union Law Minister Kiren Rijiju, will accompany the relics on their onward journey today, to be displayed at the Batsagaan Temple in Gandan Monastery complex in Ulaanbaatar.
The four relics come from among 22 Buddha relics, currently housed at Delhi's National Museum. Together, they are known as the 'Kapilvastu Relics' since they are from a site in Bihar believed to be the ancient city of Kapilvastu.The site was discovered in 1898.
The Relics will be accorded the status of a State Guest and will be taken in the same climate control case as it has been kept presently at the National Museum. Indian Air force has made available a special airplane C-17 Globe Master to carry the holy relics. The relics will be received in Mongolia by the Culture Minister of Mongolia; Advisor to the President of Mongolia and a large number of monks among other dignitaries. The Lord Buddha Relics available in Mongolia would also be displayed along with the relics from India. Two Bullet Proof casings as well as two ceremonial caskets are being carried by the Indian Delegation for both the Relics.
The last time these relics were taken out of the country was in 2012 when their exposition was held in Sri Lanka and were on display at several locations across the island nation. However, later guidelines were issued and the Holy Relics were placed under the 'AA' category of those Antiquities and Art Treasures which should not be ordinarily taken out of the country for exhibition, considering their delicate nature.
More details here.
By Team TRC