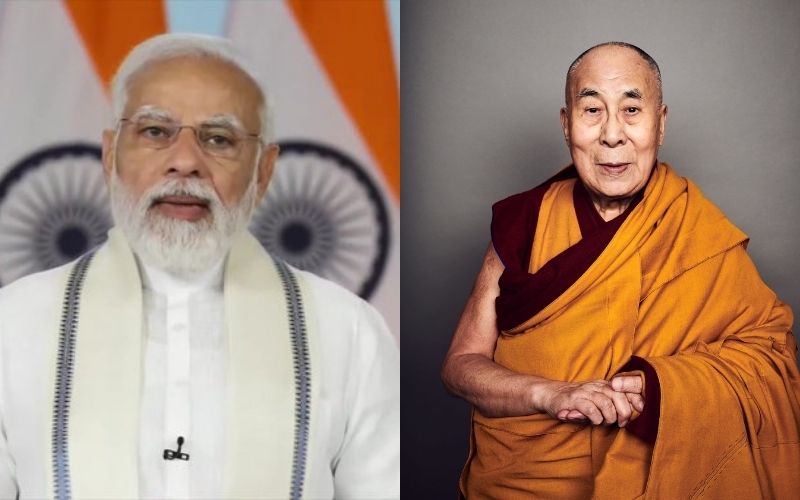 Indian PM Modi calls Dalai Lama on his birthday; Extends greetings.
New Delhi : Indian Prime MInister Narendra Modi extended birthday greetings to His Holiness the Fourteenth Dalai Lama on the occasion of his 87th birthday.
"Conveyed 87th birthday greetings to His Holiness the @DalaiLama over phone earlier today. We pray for his long life and good health", tweeted PM Narendra Modi earlier today.
Last year, in a significant move and a strong signal to China, Prime Minister Narendra Modi, for the first time since 2015 had publicly acknowledged by wishing the Tibetan spiritual leader the Dalai Lama.
In 1959, when the Dalai Lama, the spiritual leader of the Tibetan Buddhists, fled his home in Lhasa, he was given asylum by the Indian government and welcomed to the country with his followers by prime minister Jawaharlal Nehru. The Dalai Lama and his followers settled in Dharamshala from where a Tibetan government in exile took root. Today India hosts a significant number of Tibetan refugees.
By Team TRC