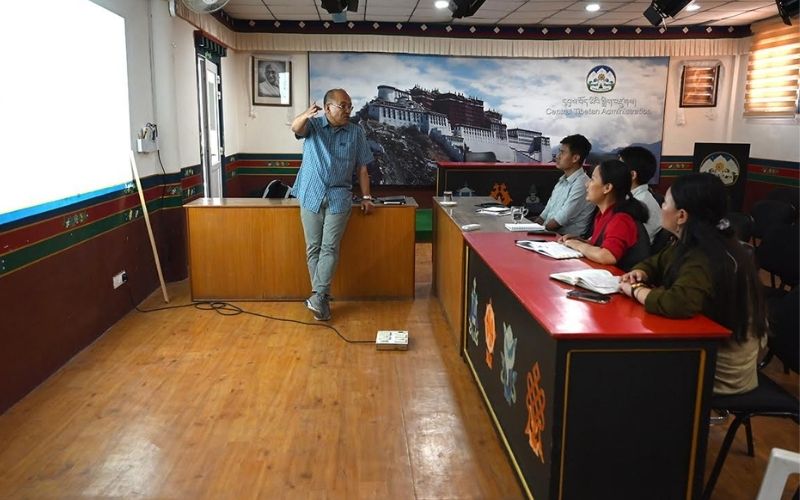 Executive Director of ICT Europe interacts with Tibet Advocacy Section's staff.
Dharamshala: Tibet Advocacy Section of the Department of Information and International Relations, CTA, held an interactive session on advocacy strategies and approaches here at the office.
According to reports, Wangpo Tethong, Executive Director of the International Campaign for Tibet Europe, who has extensive experience in areas such as environmental campaigning, education, Tibet advocacy, communication, and development, counselled and shared his advocacy knowledge with the Tibet Advocacy Section's staff after the latter requested it.
As part of the 16th Kashag's V-TAGs programme, Wangpo Tethong briefed the Tibet Advocacy Section employees on the political functioning of European countries in order to formulate plans for effective advocacy.
(Information Supplied by Tibet.Net)
By Team TRC