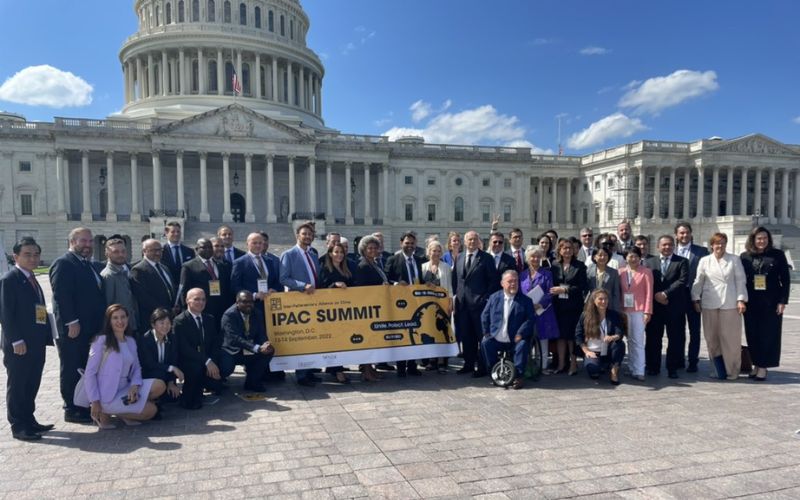 IPAC Summit 2022: Legislators debate about defending democracy and freedom
Washington: Legislators from 30 countries have gathered here this week to agree on a plan for countering what they say is behavior from the Chinese Communist Party that threatens democracy and the international order.
On Wednesday, the Inter-Parliamentary Alliance on China (IPAC) intends to adopt a communique that will focus on supporting Taiwan and Ukraine, defending human rights and strengthening democracies globally as well as the current international system.
"Supporting Taiwan is not only about Taiwan. It's not only about the global high-tech supply chain. It is also about your country, your people and your democratic way of life," said Fan Yun, a member of Taiwan's Legislative Yuan, the self-ruled island's parliament.
Members said Russia's ongoing war in Ukraine illustrates the urgency surrounding China's potential use of force against self-ruled Taiwan, which Beijing says is part of China.
"I believe there is no way that we get to the end of this decade without something happening in one way or the other with regards to Taiwan," said Sen. Marco Rubio, a Florida Republican and an IPAC co-chair from the U.S.
IPAC's stated goals include holding China "to the standards of the international legal order." When the alliance was formed in 2020, Chinese Foreign Ministry spokesperson Geng Shuang said: "We urge this handful of politicians to respect facts and basic norms of international relations, discard their Cold War mentality and ideological prejudice, and stop exploiting various issues to interfere in China's internal affairs and political manipulation for selfish gains."
"China claims that it is neutral. It's not neutral," he said, citing Chinese President Xi Jinping's self-described "no-limits" partnership with Russia. "They made this alliance just three weeks before the invasion, the Russian invasion of Ukraine. And it's a very telling fact."
Taiwanese politician Freddy Lim said the atmosphere at this IPAC summit and similar political gatherings since the Russian invasion has been notably different. Politicians from the U.S. and elsewhere no longer insist on giving China more time to assimilate into the international order.
Read the complete news here.
By Team TRC