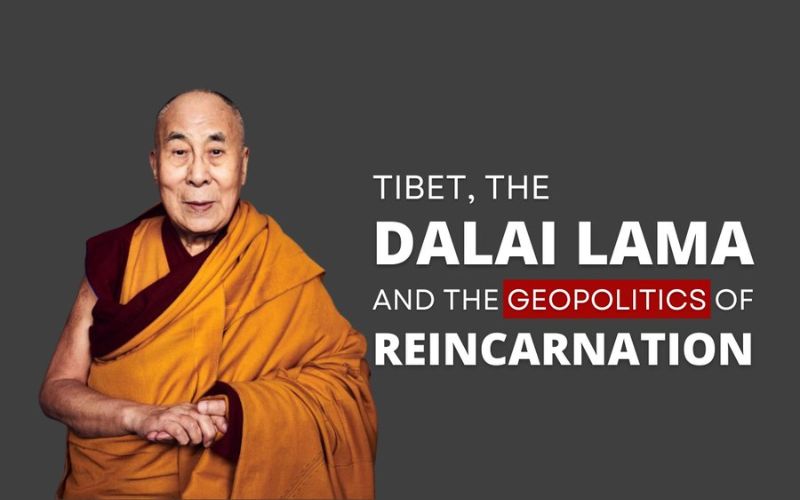 ITN report examines China's strategy to control Tibetan religious identity by appointing its successor
Source: International Tibet Network
Chinese authorities have developed an elaborate public relations strategy to end international support for Tibet after the death of Tibetan spiritual leader the Dalai Lama that includes installing a puppet leader in his place, according to a new report by the International Tibet Network (ITN).
In the 30-page report, entitled "Tibet, the Dalai Lama, and the Geopolitics of Reincarnation," ITN found evidence of China's plans to use the Dalai Lama's passing as a "strategic" and "historic" opportunity to firm up its control of the region, based on two, previously unseen Chinese policy documents.
ITN researchers found references to the death of the Dalai Lama as an opportunity for China to "escape its passive situation in communicating on Tibet," while other states that the reincarnation issue "will be unavoidable but should also be seen as an opportunity" and acknowledges a possibility that the event may lead "hostile Western forces [to] make ever more noise about the 'Tibet issue.'"
ITN said the two policy documents "reveal an ominous strategy designed to appropriate and control matters at the heart of the Tibetan religious identity," citing language in the papers which lays out Beijing's goal to "secure authority in Tibet and build influence across the Tibetan Buddhist world."
Beijing has sought in recent years to control the identification of other Tibetan religious leaders, and says that the selection of the next Dalai Lama—who fled into exile in India following a failed 1959 Tibetan revolt against Chinese rule—must "comply with Chinese law," while the Dalai Lama himself says that if he returns, his successor will be born in a country outside of Chinese control.
ITN's report called on world governments to prepare for China's anticipated interference by developing legislation to affirm that the Dalai Lama's succession is strictly a matter for Tibetans, the Tibetan Buddhist community and particularly that of the Dalai Lama.
The Tibetan people's faith in and allegiance to the Dalai Lama is profound and can be evidenced through the continued call by Tibetans for his return as well as responses to statements from the Dalai Lama in exile. For example, an overwhelming number of Tibetan self-immolation protesters21have called for the Dalai Lama's return to Tibet, and following a statement from the Dalai Lama calling on Tibetans to stop using endangered animal furs, thousands of Tibetans across Tibet burned their valuable pelts, observed The International Tibet Network.
Read the complete report here.
Edited & Collated by Team TRC