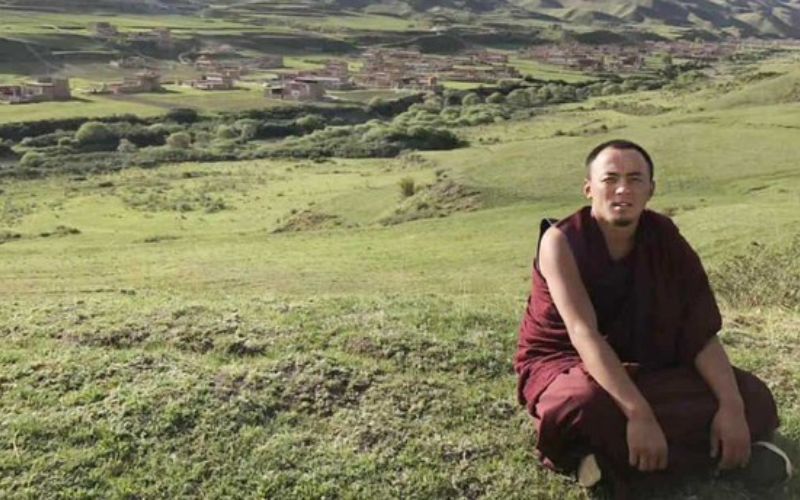 Jailed Tibetan monk not allowed to meet his family: Reports
Lhasa: A Tibetan monk serving a four-and-a-half-year prison term in China for working to "split the country" has been refused permission to meet with his family, with contact restricted to brief phone calls once a month, RFA has reported.
Rinchen Tsultrim, 29 at the time of his arrest, was taken into custody on July 27, 2019, in Sichuan's Ngaba (in Chinese, Aba) county for expressing his thoughts on Tibetan political and social issues on social media.
Now after serving more than a year of his sentence, Tsultrim is still being blocked from meeting in person with family members, who are not being told about his condition of health following his conviction in a closed trial, a Tibetan living in exile told RFA this week.
"Despite many requests for a meeting with Rinchen Tsultrim, his family has not been allowed to meet with him even once," RFA's source said, citing contacts in the region and speaking on condition of anonymity for security reasons.
"But we have learned from an inmate who was released from the prison that Tsultrim now hopes to get a picture of his family, and he may be able in coming days to speak with them on the phone in a 10-minute call allowed to inmates every month," he said.
Separatism, or "working to split the country," is an accusation often leveled by Chinese authorities against Tibetans opposing the assimilation of Tibet's distinctive national and cultural identity into China's dominant Han culture, and China continues to clamp down on information flows in the region.
Scores of monks, writers, educators and musical performers have been arrested in recent years for sharing news and opinions on social media and for contacting relatives living in exile, sometimes with news of anti-China protests, according to rights groups and other experts.
Particular targets of censors and police are images of exiled Tibetan spiritual leader the Dalai Lama shared on mobile phones and calls for the preservation of the Tibetan language, now under threat from government orders to establish Chinese as the main language of instruction in Tibetan schools.
Chinese authorities maintain a tight grip on the Himalayan region, restricting Tibetans' political activities and peaceful expression of ethnic and religious identity, say Tibetan activists and human rights groups.
(Information supplied by RFA)
By Team TRC