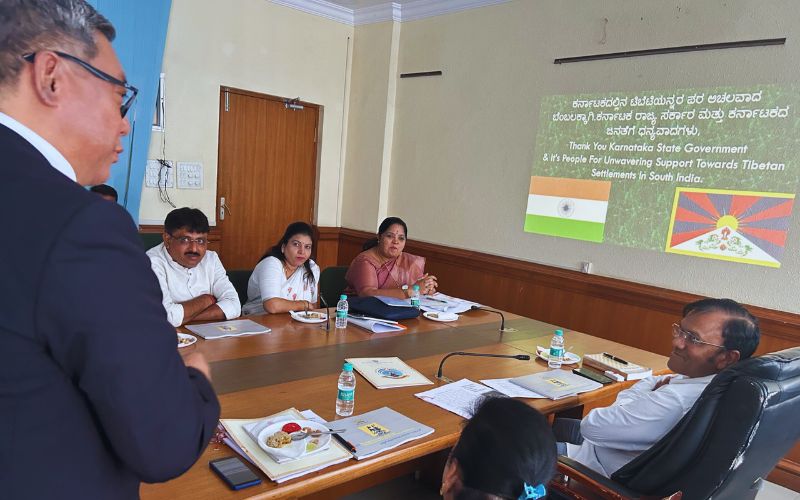 Karnataka Government Extends Generous Funding of 3 Crores to Support Tibetan Communities in South India
In a promising move to uplift the Tibetan community living in Karnataka, the state government has allocated a generous budgetary sanction of Rs 3 crores for the fiscal year 2023-2024, reported Tibet.net. This development marks a significant increase from the previous two years allocations of Rs 2 crores, demonstrating the state's unwavering commitment to the welfare of the Tibetan community
Karnataka, home to the largest population of Tibetans in India, boasts five vibrant settlements, including Lugsung Samdupling, Mundgod Doeguling, Dickey Larsoe, Hunsur Rabgayling, and Kollegal Dhondenling, spread across three districts. The funds have been earmarked for a broad spectrum of initiatives aimed at enhancing the lives of Tibetan residents within the state.
The allocated budget will primarily focus on key areas such as education, social welfare, support for elderly residents, preservation of Tibetan culture, renovation of destitute households, environmental protection, the implementation of a mid-day meal scheme, tourism development, youth empowerment and sports, and the overall development of villages within the settlements.
A recent meeting held on October 7, 2023, was presided over by Mr. Rajender Kumar Kataria, Principal Secretary of Karnataka's Revenue Department. The Chief Representative Officer of the South Zone, on behalf of the Central Tibetan Administration, addressed the immediate and long-term concerns of the Tibetan exile community, engaging with CTA Representatives from the five Tibetan settlements in Karnataka.
Karnataka's enduring support for the Tibetan community, from former Chief Minister S. Nijalingappa to the current leadership, reflects a deep and enduring commitment to the welfare and well-being of Tibetans living within the state.
As of 2019, India reported a Tibetan population of 85,000, indicating a decline from the 2011 figure of 150,000. The CTA's 2019 census documented 73,404 Tibetans living in India, with Karnataka hosting 21,922, Himachal Pradesh 16,146, and several others distributed across the country.
The Chief Representative Office of the South Zone, Central Tibetan Administration, expresses profound gratitude to the Karnataka state government and its people for their support and urges continued collaboration in the pursuit of the Tibetan community's betterment.
Edited and collated by Team TRC