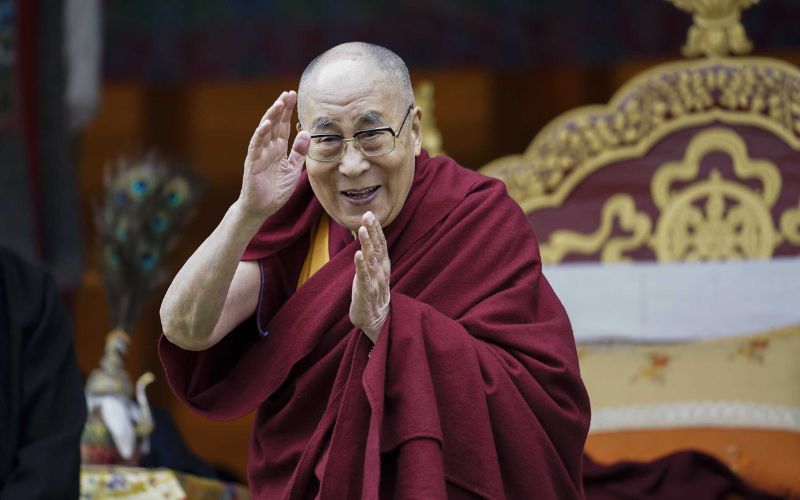 Kashag rejects CCP interference in Reincarnation of His Holiness the 14th Dalai Lama
Source: Tibet.net
Dharamshala: The Kashag of the Central Tibetan administration declares its firm stand in prophecy as well as His Holiness the Dalai Lama's constant assurance to live up to 113 years while rejecting any sort of interference from any party who doesn't believe in rebirth, stating, "Reincarnation of lama/tulku is a unique religious system of Tibetan Buddhism requiring someone to substantially believe in past and future lives."
Since the Chinese government's introduction of "Management Measures for the Reincarnation of Living Buddhas in Tibetan Buddhism" in 2007, the Communist Party of China has consistently misused the authority to administer Tibetan monastic societies in general and recognition of reincarnations in particular for its political interests.
Furthermore, the communist party's officials these days have frequently propagated distorted narrations about Tibet's reincarnation system, especially about the reincarnation of His Holiness the 14th Dalai Lama, to Tibetans in Tibet through workshops, conferences and public speeches.
Additionally, the issue of His Holiness the Dalai Lama's reincarnation, is widely conversed globally with uncertainties and apprehensions, to which the Kashag deems necessary to promulgate its firm stand on the issue.
Kashag also reiterates His Holiness the Dalai Lama's personal authority in taking the complete decision about His Holiness' reincarnation as per the successive instructions of His Holiness since 1969, and the announcement circulated on 24 September 2011.
To whoever the responsibility of this religious-associated duty is entrusted by His Holiness the Dalai Lama, the Kashag urges them to work accordingly to the process while ensuring its assumption of assigned responsibilities at the time.
By informing the general masses about its arrangements and preparations of other related duties, Kashag concludes its statement on the official stand dated 26 September 2022.
Edited & Collated by Team TRC