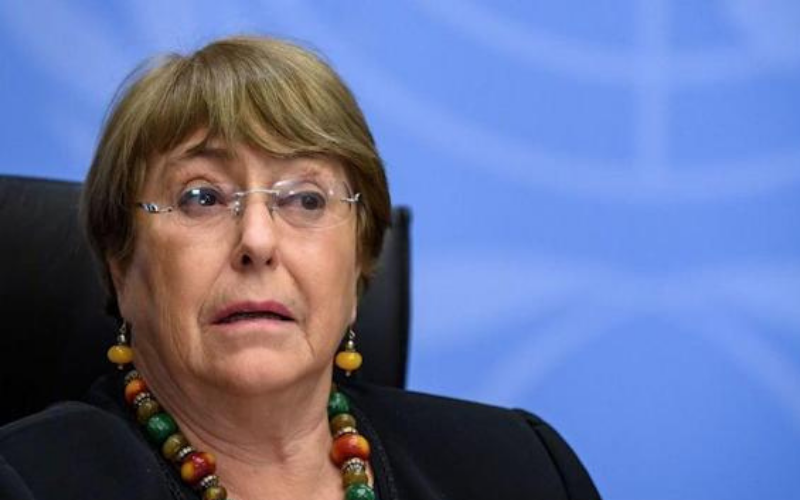 Michelle Bachelet to not stand for second term as human rights chief
Geneva: The UN human rights chief, Michelle Bachelet, said she will not seek a new four-year term after the current one that has been overshadowed by criticism of her response to China's treatment of Uighurs and other Muslim minorities in western Xinjiang.
Ms Bachelet made the comments in her opening address to the latest session of the UN-backed Human Rights Council, saying that her comments to the session "will be the last which I brief" the 47-member-state body.
Michelle Bachelet, whose term ends in August 31, 2022, had faced backlash after her visit to Xinjiang did not result in any concrete development on the human rights front. It was regarded as an opportunity to question China and hold it accountable for its grave human rights abuse of Uyghurs and other Turkic minorities. Uyghur rights groups had called the visit a wasted opportunity and had questioned the role of United Nations in guaranteeing human rights to the citizens. Bachelet did not visit Tibet, which was unlawfully annexed by China in 1959, and refused to investigate colonial boarding schools, where Tibetan children are forced to learn Mandarin and propaganda lessons.
The 50th session of the Human Rights Council started here today with an update by the UN High Commissioner for Human Rights, Michelle Bachelet, on global Human Rights developments and the activities of her UN Human Rights office. More than 230 rights groups had issued a joint statement calling for High Commissioner Bachelet to resign.
"#Uyghur-led campaign to prevent @mbachelet securing a second term achieves its goal: the UN Human Rights Chief has fallen on her own sword after her *disastrous* visit to China. Time to secure someone who is up to the job. ��� #Uyghursdeservebetter", tweeted activist Luke de Pulford.
By Team TRC