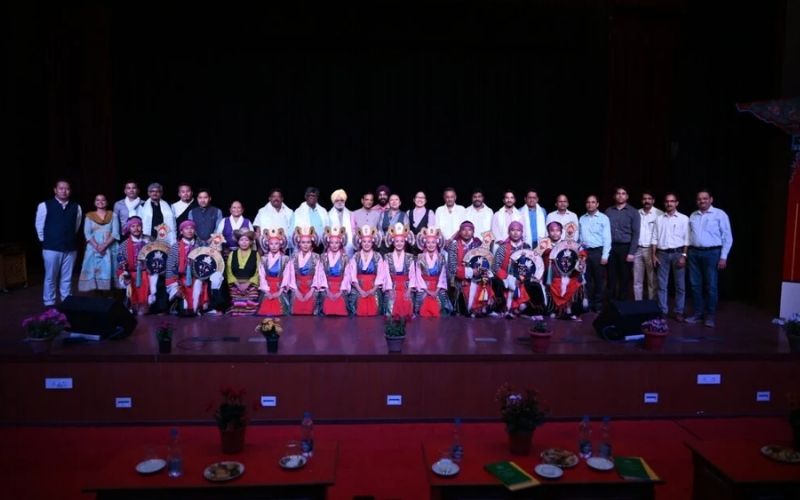 MPs of various political parties in India visit Dharamshala to affirm solidarity with Tibetan struggle: Report
Dharamshala: MPs and delegations of various political parties in India visited Dharamshala on Tuesday, 26 April to declare their support and solidarity with the Central Tibetan Administration and the Tibetan struggle.
The delegations were accorded a warm welcome reception at TIPA with a cultural evening led by officiating Sikyong Kalon Gyari Dolma, along with Kalon Norzin Dolma, Kashag Secretary Tsegyal Chukya Dranyi, DIIR Secretary Karma Choeying, and Home Secretary Tsewang Dolma Shosur.
Kalon Gyari Dolma in her address extended gratitude to the Indian government and the citizens of India for hosting and supporting the Tibetans in exile for 60 plus years where the latter could continue with the preservation of Tibetan heritage and cultural identity with complete freedom as opposed to the prevailing situation in Tibet under the Chinese oppression.
The evening concluded with vibrant cultural performances by the artists of TIPA.
(Information supplied by Tibet.net)
By Team TRC