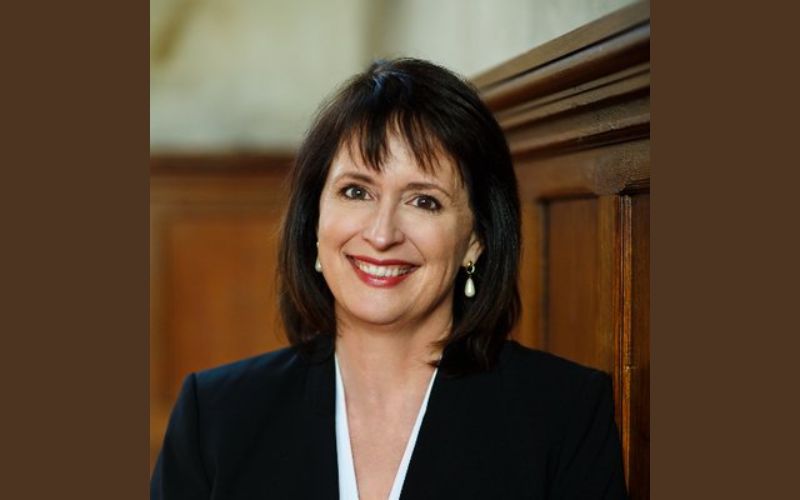 Nadine Maenza appointed as president IRF Secretariat
Washington DC: Former United State Commission International Religious Freedom Chair is set to continue her international religious freedom work as the newly appointed President of International Religious Freedom Secretariat. Nadine joins the IRF Secretariat leadership team, led by Gregory Mitchell, Founder, Chairman and CEO; Dr. Paul Murray and Simran Singh Stuelpnagel, Vice Chairmen; and Annie McKinney, Operations Director.
The IRF Secretariat is the social convener of the global network of Roundtables which is the premier space for practical policy discussions and inclusive coordination of actions between faith communities, civil society and governments.
"We're so excited and blessed to have Nadine as part of our team," said Mitchell. "She is action-oriented and results-driven, which makes her a perfect fit for the work we are doing to increase the impact of the global movement to advance religious freedom. She travels to some of the toughest parts of the world, like Syria and Iraq, spends a lot of time on the ground, and develops working relationships with the people who can make a difference."
Nadine Maenza said that "It is hard to overstate the impact IRF Secretariat has had in providing leadership to the religious freedom community with the International Religious Freedom Roundtables it convenes in Washington, DC and in over 20 countries globally". She added "It is an honor to join this distinguished team as they work to further grow the movement, working to ensure that all around the world can practice their faith freely."
In May, Nadine finished her second term as a White House appointee on the US Commission on International Religious Freedom (USCIRF), serving as Chair since June 2021. During that time, she joined over a dozen delegations to foreign countries, participating in multiple Congressional hearings and events, contributed to many publications, and gave speeches regularly on a variety of topics and countries.
She also serves as a senior advisor at Patriot Voices focusing on religious freedom and working family policy. She has advised major organizations on faith engagement, policy development, and strategic partnerships through The Clapham Group.
Nadine serves on the Board of Directors for the Institute for Global Engagement (IGE), the Sinjar Academy, and Freedom Research Foundation. Nadine's writings on various policy topics have been published in numerous publications domestically and internationally.
Information supplied by Religion News Service
By Team TRC