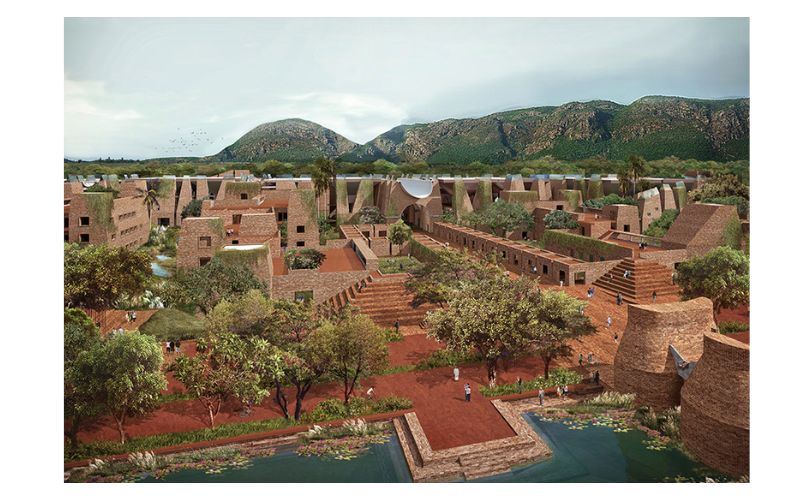 Nalanda University is set to reclaim its past glory
Rajgir : Considered by historians to be the world's very first residential university, and among the greatest centers of learning in the ancient world, the ancient Nalanda University destroyed in 1193, is poised for revival.
At its peak, Nalanda was a centre of excellence not just for philosophy and Buddhist studies but also for literature and mathematics. The revival of the university will boost India's global role and nurture its glorious Buddhist heritage.
Located in the town of Rajgir, in the northern Indian state of Bihar, Nalanda is a postgraduate, research-intensive, international university supported by the participating countries of the East Asia Summit. The University came into being on November 25, 2010 by a special Act of the Indian Parliament and has been designated as an "institution of national importance".
According to the official website, Nalanda is inspired by the academic excellence and global vision of its historic predecessor and aspires to meet and set global standards of academic excellence and research and enable capacity building in all areas of higher learning. The University is being supported by all the Member States of the East Asia Summit and Intergovernmental Memorandums of Understanding to that effect have been signed by 17 countries.
The University, according to the officials, seeks to recover the lost connections and partnerships that existed in the region called Asia, before the onset of historical forces that led to their dissolution. Asian cultures have multiple links that go deep into the past and are reflected in a variety of common cultural features. The re-discovery of inter-Asian linkages in recent times has led to a resurgence in discovering and building upon a shared history.
Nalanda University is envisaged as an icon of this new Asian renaissance: a creative space that will be for future generations a center of inter-civilizational dialogue.
Watch the BBC feature on Nalanda University here.
By Team TRC