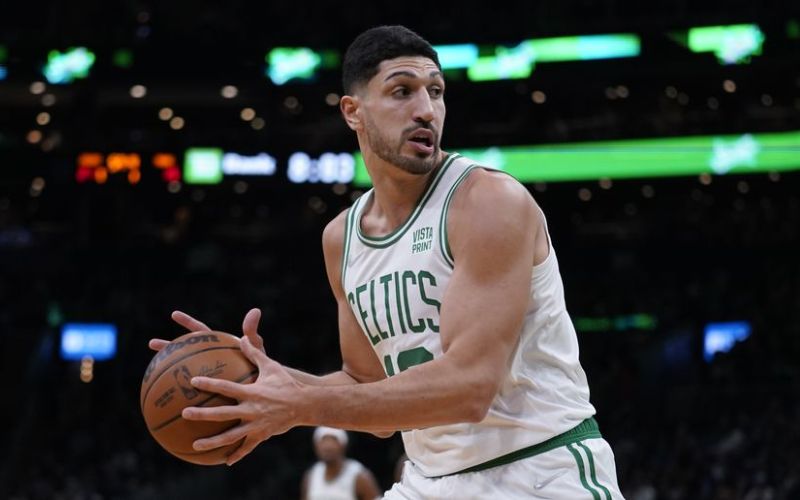 NBA player Enes Kanter Freedom to speak at religious freedom summit
An international religious freedom summit in June will feature as a speaker NBA player Enes Kanter Freedom, who has been censored for his outspoken criticism of the league's close business ties to Communist China.
Enes Kanter Freedom will share his criticisms of China at the second annual International Religious Freedom Summit, a gathering of more than 40 advocacy groups in Washington, D.C., from 28-30 June 2022.
Summit convener Sam Brownback is among several conservatives who have embraced Kanter Freedom's anti-Chinese Communist Party activism.
Conservatives claim the NBA orchestrated a February trade from the Boston Celtics that released the player as a free agent three days after he agreed to speak at the annual Conservative Political Action Conference to "cancel" him. The NBA has denied the allegation.
Kanter Freedom became a household name in October for wearing game shoes with political messages and posting viral Twitter videos criticizing Chinese President Xi Jinping as a "heartless dictator" who has oppressed the religious freedom of Tibetan Buddhists and Uyghur Muslims.
He legally changed his last name to Freedom after becoming a U.S. citizen in November. Throughout the season, he accused league star LeBron James and Nike in interviews of profiting from Chinese forced labour.
Last Monday, the Daily Caller reported that the Chinese state-run Global Times called Kanter Freedom a possible "CIA spy," responding to news that the big man met with CIA Director William Burns.
(Information supplied by Washington Times)
By Team TRC