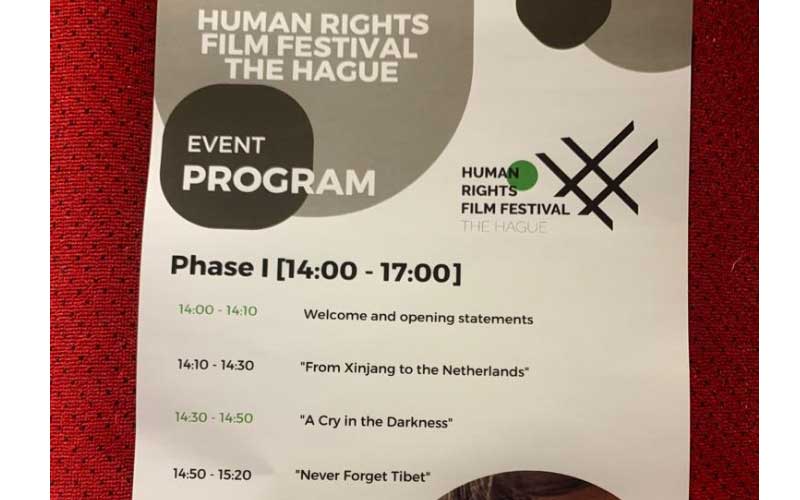 'Never Forget Tibet' excerpts to be screened at Human Rights Film Festival
Hague: Never Forget Tibet excerpts are to be screened at Human Rights Festival organized by Global Human Rights Defenders here today. International Campaign for Tibet Board member Christina Jansen will be a part of the panel discussion.
GHRD is hosting the Human Rights Film Festival The Hague, for the very first time. This event is an opportunity for filmmakers and attendees, to shed light on human rights issues across the globe, through the language of moving pictures. Throughout the day, several films will be presented. Various NGOs and filmmakers submitted their movies, eager to raise awareness on issues close to their heart. All screenings will be accompanied by a panel discussion, which will be hosted by GHRD representatives.
Never Forget Tibet: The Dalai Lama's Untold Story shares the incredible true story of the Dalai Lama's escape from Chinese-occupied Tibet in 1959, and was premiered at 800 theaters across the United States and Canada on March 31, the 63rd anniversary of the Dalai Lama's safe arrival in India.
More details here.
Information supplied by GHRD
By Team TRC