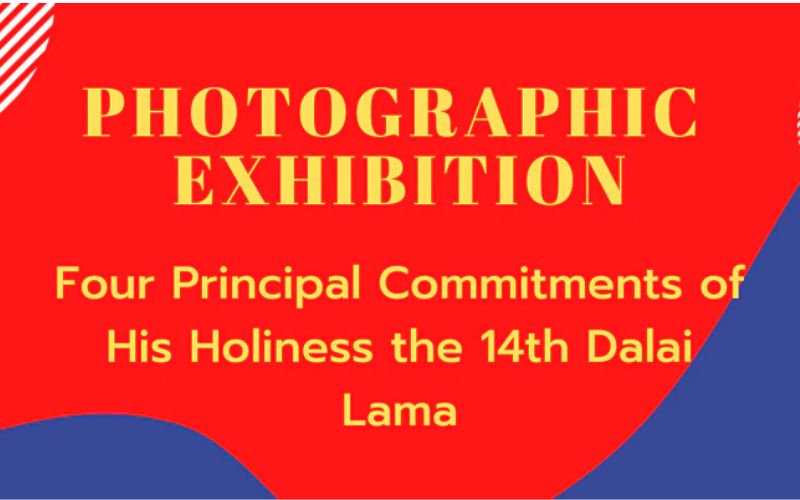 Photographic Exhibition on Four Principal Commitments of H.H the 14th Dalai Lama
London: A photographic-exhibition to highlight the emergence of His Holiness the 14th Dalai Lama's four principal commitments will be held to celebrate his 87th Birthday here on 06 July 2022. The event is organized by the Office of Tibet and Tibet House Trust, London.
About the event: The photographic-exhibition in London is open to the public for only four days. Accompanying activities include public talks in the evenings by eminent Buddhist teachers and a hands-on children's activities on Saturday. Visitors will have the chance to take pictures with a life-size cut-picture of His Holiness the Dalai Lama, try on Tibetan traditional costumes and play with traditional Tibetan musical instruments.
This Photographic exhibition will highlight His Holiness' four principal commitments and how they reflect his understanding of humankind and the evolving world he inhabits. The four commitments are: 1. Promotion of universal human values based on the oneness of humanity. 2. Promotion of religious harmony. 3. Protection of Tibetan heritage and environment. 4. Revival of ancient Indian knowledge.
The Public events are free and part of the exhibition at the same venue. His Eminence Kalu Rinpoche, lineage holder of Shangpa Kagyu will talk on topic Religious Harmony and Geshe Tenzin Namdak, resident teacher, Jamyang Buddhist Centre, London will talk on Compassion and Warm Heartedness.
More details here.
By Team TRC