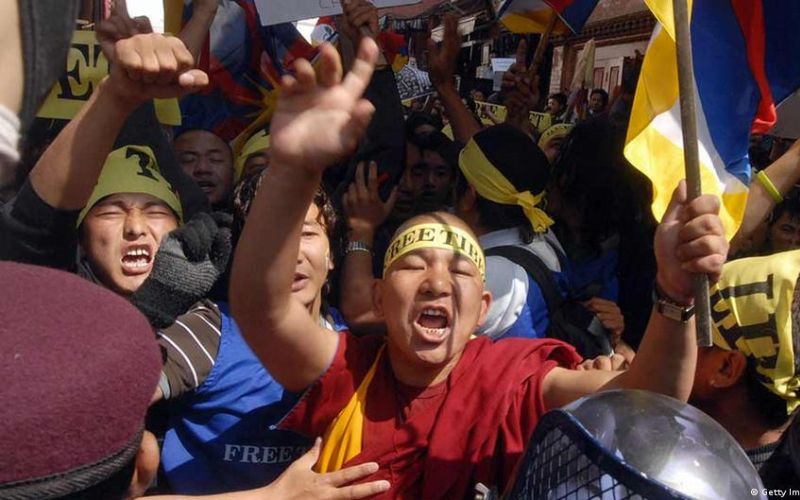 Police surveillance of Tibetans in Nepal remained high in 2021: US Report
Kathmandu: The US government's international religious freedom report 2021 by The Office of International Religious Freedom has stated that police surveillance of Tibetan refugees in Nepal remained high throughout the year. The report further stated that Tibetan community leaders again said government authorities generally permitted them to celebrate most Buddhist holidays in private ceremonies but prohibited the public celebration of the Dalai Lama's birthday and continued to curtail their ability to hold other public celebration.
"During the year, police surveillance of Tibetans remained high and, in some cases, the number of security personnel monitoring Tibetans and the scrutiny of Tibetan cultural and religious celebrations, particularly those involving the Dalai Lama, increased", stated the report.
The government maintained its restrictions on Tibetans' ability to publicly celebrate the Dalai Lama's birthday on July 6, stating the religious celebrations represented "anti-China" activities. For the first time, police blocked all entrances to the Boudhanath Stupa (shrine) complex, a UNESCO World Heritage Site and popular tourist destination, and asked all shops in the area to remain closed for the day to prevent any spontaneous gatherings of Tibetans.
As in 2020, Tibetans could conduct other ceremonies with cultural and religious significance, such as Losar (Tibetan New Year) and World Peace Day, which commemorates the Dalai Lama receiving the Nobel Peace Prize, but only in small official ceremonies or in private, added the report.
Nepal is home to at least 20,000 Tibetan refugees, many of whom fled south across the Himalayas following the 1959 Tibetan uprising against Chinese rule in Lhasa, the capital of the Tibet Autonomous Region.
Information supplied by US State Dept
By Team TRC