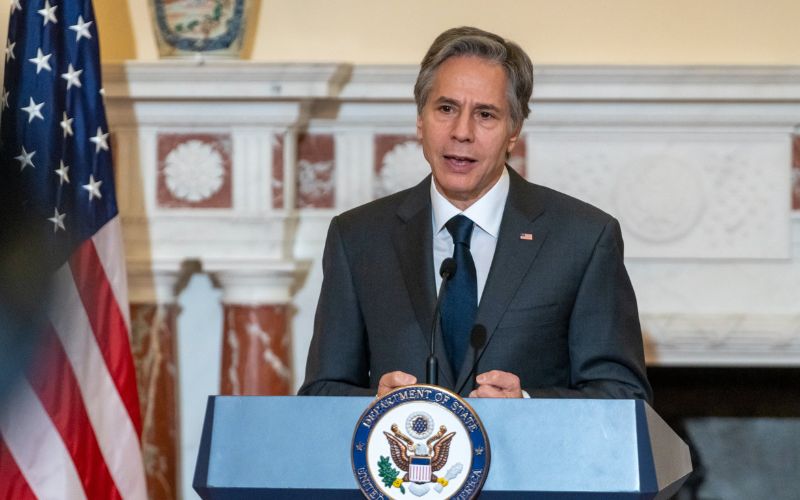 PRC continues to commit genocide and crimes against humanity against Uyghurs: USCIRF Report
Washington DC: The Chinese government continued to vigorously implement its "sinicization of religion" policy and demand that religious groups and adherents support the Chinese Communist Party's (CCP) rule and ideology, noted the 2021 International Religious Freedom Report released by United States Commission on International Religious Freedom.
During the year, Xinjiang authorities continued to detain Uyghur and other Turkic Muslims arbitrarily in concentration camps, prisons, and forced labor camps for a variety of religiously related reasons, stated the report. Former detainees and witnesses reported physical and psychological torture, rape and other forms of sexual violence, forced labor, and forced sterilization and abortion while in custody. Authorities separated as many as 880,000 Muslim children from their parents and destroyed or desecrated important religious and cultural sites throughout Xinjiang, added USCIRF.
Secretary Antony Blinken and US Ambassador at Large for International Religious Freedom Rashad Hussain called out China's genocide against Uyghur Muslims and their repression of Christians, Tibetan Buddhists, and Falun Gong practitioners while presenting the 2021 Report on International Religious Freedom.
The U.S. Commission on International Religious Freedom's 2022 Annual Report assesses religious freedom violations and progress during calendar year 2021 in 27 countries and makes independent recommendations to the president, the secretary of state and Congress for U.S. policy.
In addition to chapters with key findings and U.S. policy recommendations for these 27 countries, the annual report describes and assesses U.S. international religious freedom policy overall. The report also highlights important global developments and trends related to religious freedom during 2021—including in countries that do not meet the criteria for CPC or SWL recommendations. These include: the COVID-19 pandemic and religious freedom, blasphemy and hate speech law enforcement, transnational repression, religious intolerance in Europe, deteriorating religious freedom conditions in South Asia, and political upheaval that raises religious freedom concerns.
Read the complete report here.
By Team TRC