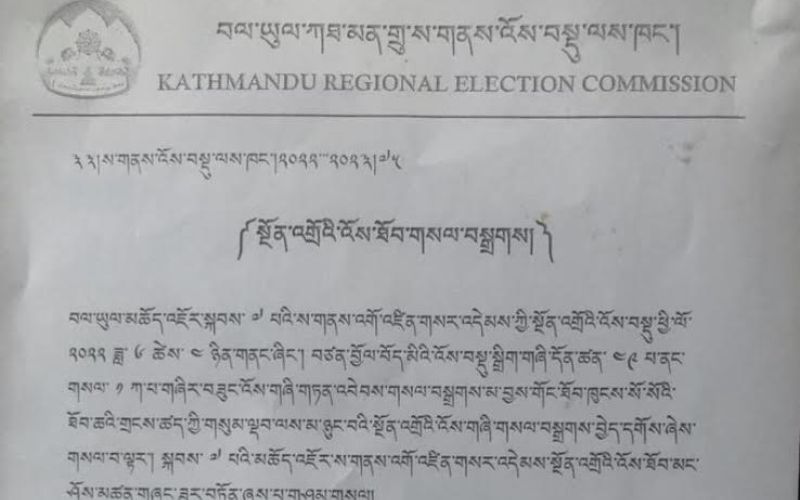 Preliminary Election of Tibetan Settlement Officer held in Kathmandu
Kathmandu: Seventh regional preliminary election of Nepal's Choejor Settlement was held on 04 June 2022 under Tibetan Exiles Election Article no.49.
The notice mentioned that before the actual election announcement, the results of respective quota's total voting counts and preliminary announcement should be done.
Seventh Choejor's Regional preliminary election with the most voted candidates as follows: Kelsang Dhondup (No. of votes- 557), Phurbu Tashi (No. of votes – 470) and Kelsang Dorjee (No. of votes- 06).
There is a Settlement Office in every Tibetan settlement situated in Nepal, Bhutan and India, each headed by a settlement or welfare officer. Settlement officers are elected directly by the settlers in the big settlements, and for the small and scattered settlements they are appointed by the Department of Home. Out of the 58 settlements there are 39 major and minor settlements in India, 12 in Nepal and 7 in Bhutan. There are in total about 3996 population listed under the Tibetan settlement office. Nepal Boudha, Jorpati, Trishuli and Lumbini come under the jurisdiction of the Tibetan Settlement office of Choejor.
(Information supplied by Twitter)
By Team TRC