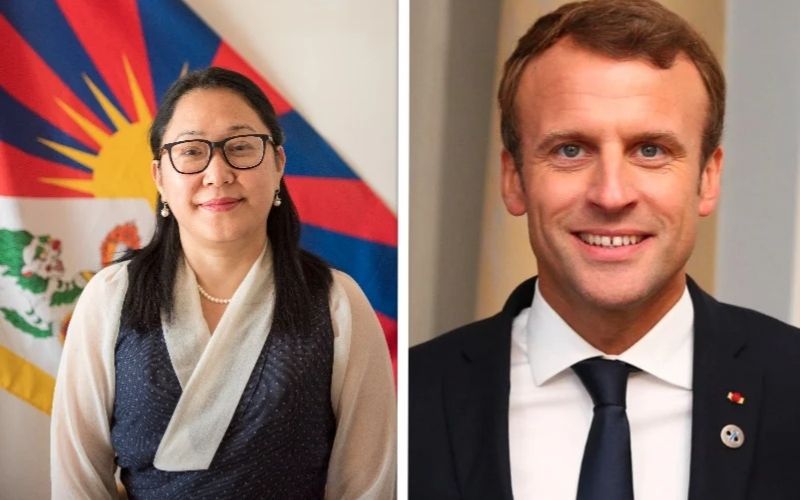 President Emmanuel is congratulated by Kalon Norzin on his re-election
Dharamshala: Kalon Norzin Dolma of the Department of Information and International Relations, Central Tibetan Administration (CTA) today congratulated French President Emmanuel Macron on his re-election for the second term as President of France.
Experts suggested that in a congratulatory letter addressed to President Macron, Kalon writes, "On behalf of the Department of Information and International Relations of the Central Tibetan Administration, I would like to sincerely congratulate you on your re-election, demonstrating the trust your people placed in your leadership".
"Your decisive triumph as a democratically elected President of France is a victory for all the peace-loving people around the globe. Especially in the midst of the ongoing crises in the world, your intended priorities to make Europe stronger and France one of the leading nations in defending the environment are admirable".
"We are thankful to the cross-party support for the Tibetan cause and His Holiness the Dalai Lama that Tibetans continue to enjoy from the French Assembly National and Senate over the past many years. France also has the largest number of Tibet support groups", Kalon added and further thanked the successive French governments and its citizens for hosting and supporting Tibetans and the cause of Tibet. Moreover, Kalon highlighted the cruciality of the resumption of stalled Sino-Tibetan dialogue to resolve the Sino-Tibetan conflict and solicited the support of the French government under the leadership of President Macron now that France holds the presidency of the Council of the European Union.
(Information Supplied by Tibet.net)
By Team TRC