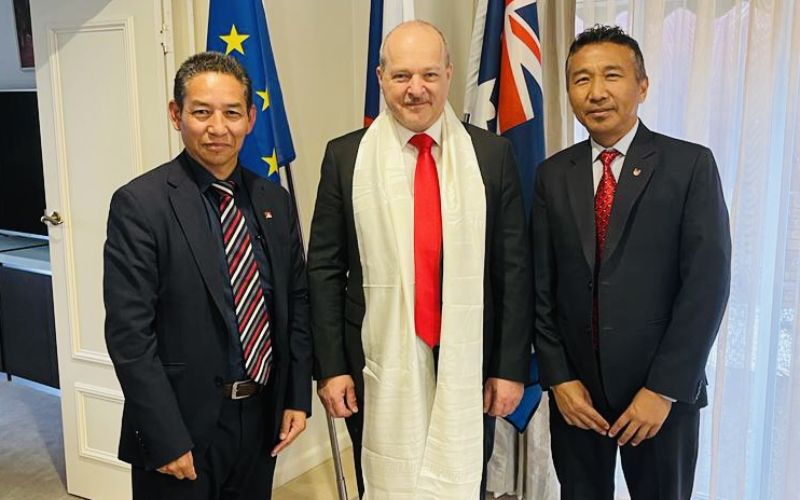 Representative Karma Singey meets with Ambassador Tomas Dub of the Czech Republic.
Canberra: On the 10th of May in Canberra, Representative Karma Singey met with Czech Republic Ambassador Tomas Dub.
Representative Karma Singey offered a brief introduction to the Office of Tibet Information and the Central Tibetan Administration during the meeting, which lasted over an hour. He also informed the Ambassador on the deteriorating human rights situation in Tibet, particularly the suppression of Tibetan culture and language.
According to tge reports, representative Karma Singey informed the Ambassador, among other things, on Australia's thriving Tibetan community and key Tibet-related events.
He also thanked the Czech Republic's government and the Czech people for their unflinching support for Tibet's cause.
Mr. Lhawang Gyalpo, Secretary of the Tibet Information Office in Canberra, accompanied Representative Karma Singey.
(Information Supplied by Tibet.Net)
By Team TRC