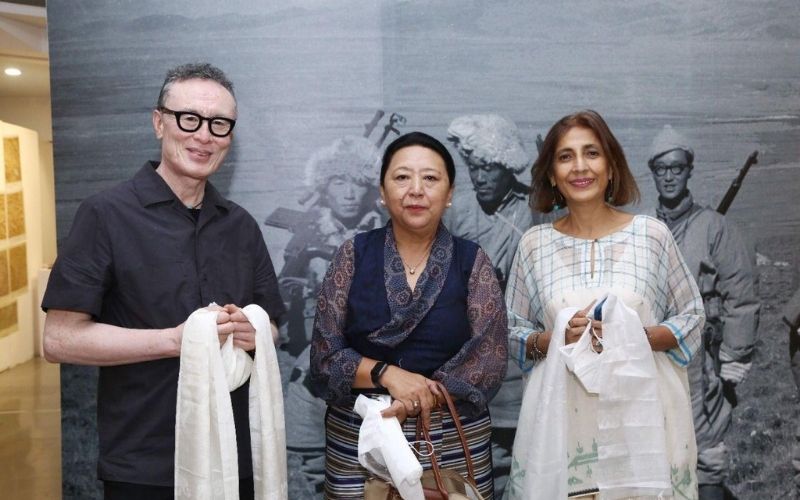 Security Kalon visits an exhibition based on the late former Security Kalon Lhamo Tsering's personal files.
New Delhi: Security Kalon Gyari Dolma attended the opening ceremony of the exhibition based on the archives of the late former Kalon Lhamo Tsering at the India International Center in Delhi. The week-long exhibition features films and interviews by the late Kalon's son and daughter-in-law filmmakers Tenzing Sonam & Ritu Sarin along with a series of interviews by former Tibetan Guerrillas.
According to the experts the exhibition titled 'Shadow Circus: A Personal archive of Tibetan Resistance' opened on 21 April showcases story of the Tibetan resistance movement led by Tibetan guerrillas in the mid-1950s inspired by a detailed archive of photographs, documents, letters and maps maintained by the late Kalon. The first version of this exhibition was shown in Berlin in 2019 as part of the Berlinale Forum Expanded and this is the first time it is being shown in India.
(Information Supplied by Tibet.net)
By Team TRC